NANT RAISES ALARM OVER GOVT NEGLECT ON INCREASE FIRE OUTBREAKS IN MAJOR MARKETS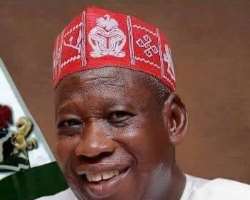 The President of the National Association of Nigerian Traders (NANTS), Ken Ukaoha have revealed that Nigeria Traders have lost goods and properties worth over 3 trillion naira over a period of six years as a result of fire outbreaks in Major markets across the country
Ukaoha who disclosed this at a media briefing on the Government's Passivity over the Menace of Incessant Market Fire Incedents Tormenting Nigerian Traders in Abuja said About 49 markets were gutting by fire across the country.
He further noted that over 10,000 shops were destroyed and 600 lives were lost in the incident.
According to him "in 2016 alone, there have been about 15 fire incidences in the markets, 100% of the markets have no insurance coverage.
"About 85% of the fire incidents was said to have been caused by electricity and associated problem".
Ukaoha who express dissatisfaction over non fulfilment of Government promises said about 12% of the fire incidents attracted governments' sympathy visit of which Promises made by the visiting Government Officials, of which about 3% are kept.
He noted that traders in Nigeria contribute the nation's second largest revenue base - import duties and sundry taxes/levies.
"We note that some level of negligence on the part of traders may also be attributable to some market fires. More so, we call on traders to adopt and inculcate the banking culture and desist from keeping funds in the markets after sales".
He called on the Insurance companies to wake up to their responsibility by investing resources in the marketing and promotion of their products and packages and educating traders on the need for and procedures for subscribing to Insurance cover.
Calling on governments and relevant agencies to ensure that installation of fire suppression and fire-fighting equipment such as fire extinguishers at strategic locations in the markets as ways of containing cases of these fire incidences.
Ukaoha further appeal to government to revisit the nation's Firefighting Agency (the Fire Service) with a view to re-organizing and retooling it for effectiveness.
"We cannot afford to continue wasting resources and tax payers fund on an Agency that is always weak to respond, engage and address their calling – the rescue mission and operation during fires".
He appealed to their members to remain calm and ensure that they increase their security consciousness during and after business in the markets