BRITISH AIRWAYS FUEL PRICE-FIXING TRIAL UNDER WAY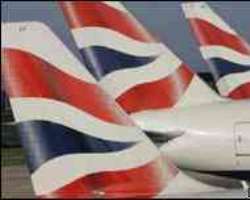 The trial of three ex-British Airways executives and one current employee on price-fixing charges has begun at Southwark Crown Court in London.
The four men, who deny wrongdoing, are accused of agreeing with Virgin Atlantic to fix fuel surcharge prices between 2004 and 2006.
Virgin executives are immune from prosecution as they blew the whistle on the price-fixing agreement.
Three Virgin employees are expected to give evidence for the prosecution.
One of these is expected to be Steve Ridgeway, Virgin's chief executive.
BA's head of sales Andrew Crawley, ex-commercial director Martin George, ex-communications head Iain Burns and ex-UK and Irish Republic sales chief Alan Burnett are in the dock.
Prosecuting for the Office of Fair Trading, Richard Latham QC said: "No-one complained because no-one knew what was going on, but every single purchaser is a victim."
The charges relate to price-fixing over a period of 18 months, when fuel surcharges rose from £5 to £60 for a typical long-haul return ticket.
"If Virgin executives had not admitted their participation in price-fixing with British Airways, the illicit activities would almost certainly have remained hidden to this very day," Mr Latham said.
Mr George and Mr Burns resigned from BA in 2006, while Mr Burnett retired in the same year. Mr Crawley remains in his role.