Buhari approves additional crude oil for NNPC to end fuel scarcity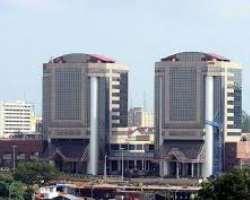 The Nigerian National Petroleum Corporation has assured Nigerians that the festering fuel scarcity will soon be a thing of the past.
The assurance followed the  approval by President Muhammadu Buhari for the corporation to take additional crude oil volume to guarantee the country's supply of Premium Motor Spirit (PMS) petrol, it said in a statement by Garba Deen Muhammed, .
Deen, who is Group General Manager, Group Public Affairs Division, of the corporation in the statement entitled, "NNPC determined to end fuel scarcity,"   said that the predicament arose from the inability of major oil marketers to take up their supply quotas due to challenges of accessing foreign exchanges and some issues of subsidy.
The NNPC spokesman said,   due to the challenges that "major oil marketers face in contributing their supply quota due to constraint in accessing foreign exchange and outstanding subsidy obligations, NNPC is burdened with the obligation to guarantee almost 100% in the national supply, since the domestic crude oil supply (445,000 bbls/d) can only guarantee about 50% of the 45 million litres national requirement for petrol; we have secured presidential approval to take additional crude oil volume to guarantee national supply of petrol."
According to Deen,  continuing with our desire to keep Nigerians abreast of the key actions taken in the downstream petroleum sector, NNPC re-assures Nigerians that it is on top of the petroleum products supply and distribution situation, and it remains committed to eliminating this endemic issue once and for all within the next few days.
In providing further explanation for the now seemingly intractable challenge of adequate fuel supply to the populace, the NNPC said  the current administration inherited a huge catalog of issues and problems in the downstream sector not limited to arrears of subsidy payments to Oil Marketers, corruption and inefficiencies in the supply and distribution chain, incessant vandalism of pipelines, refineries poor performance, among others.
It added that; "A combination of these issues resulted in most oil majors completely pulling out from the importation business and NNPC assuming a near 100% importation obligation without the necessary logistics put in place.
"In line with the change agenda of this Administration, NNPC Management initiated and made progress on various key solutions to providing a lasting end to these issues.
"The unpaid arrears arising from the subsidy regime had necessitated most oil marketers to stop all forms of involvement in petroleum products imports. Thankfully, with the firm support of Mr. President and the National Assembly, we greatly reduced this debt burden and since January, 1st 2016 we have been able to eliminate subsidy payments by managing prices at current levels through price modulation. This has resulted to savings of over 100bn Naira monthly for the nation.
"Nationwide Petroleum supply and distribution have been ramped up to all states to ensure product availability in the country. The current supply to States is in excess of the normal consumption especially in the five major consuming cities."
The spokesman said that the corporation has intensified monitoring to ensure full compliance with approved prices.
Violations of approved prices and hoarding of petroleum products attract the following penalties, he vowed.
The penalties, according NNPC, include giving out of petroleum products free to the public, sealing off fuel stations found to be hoarding petroleum products and payment of a fine.
The corporation also vowed to withdraw Marketer's License, stressing that "Any NNPC, DPR, PPPRA or Government Agent found conniving /wanting will be sanctioned accordingly in line with public service guidelines and procedures.
"As partners in progress, we encourage the general public to report product hoarders and saboteurs of this Administration's change efforts as they are wittingly fighting every bold change effort currently being put in place. We encourage everyone to shun panic buying and undue return trips as this attitude emboldens marketers to hoard products."
The statement noted that supply constraints due to foreign exchange challenges are being resolved through collaboration with the Central Bank of Nigeria on innovative ways of closing the gaps in accessing foreign exchange. It said that as a result of credible leadership provided by the Minster of State, Petroleum Resources/Group Managing Director, NNPC, Dr. Emmanuel Kachikwu and the major international upstream oil companies have indicated their willingness to support major oil marketing companies with some of the required foreign exchange.
The statement noted that "We are vigorously pursuing an improved model for 'crude oil for refined product' exchange (the Direct Sale – Direct Purchase arrangement) which eliminates inefficiencies with an attendant cost saving for the nation of about $1 billion. This will guarantee sustainable product supply to the nation.
"In the medium term, NNPC is working on sustainable strategies to permanently address the issues and challenges facing the midstream and downstream sectors. The overarching objective is to make Nigeria a net exporter of Petroleum products as was the case in the 1970's.
"Our commitment to ramp up our local Refining capacity and availability remains un-waivered with the ongoing rehabilitation works targeted at running all Refineries at a minimum 70% capacity utilization within the next 6 – 8 months. This is in addition to our initiative of increasing the combined capacity of the domestic refineries through co-locating smaller but cost efficient modular refineries within the existing refineries premises within a time frame of 12-24 months.
"To curb Storage and Logistics challenges, we are working on a joint partnership with technically and financially capable investors to ensure that petroleum products transportation and storage facilities are efficiently operated on an open-access common-carrier user-tariff basis.
"Some of these Depots will be nominated as strategic reserves while we take possession of a strategic reserve vessel in the next 3 months. Tangible results will be delivered within the next 3 – 6 months.
"Changes usually take time, effort and a lot of focus. We understand the plight of Nigerians and the impact on the overall economy. We genuinely empathize with the attendant sufferings and wish to reassure that we are focused and committed to bring an end to this situation within the next few days and we kindly call on all Nigerians to partner with us on this journey to allowing the whole process of change come into fruition."