I Have A Dream Of A Great Nigeria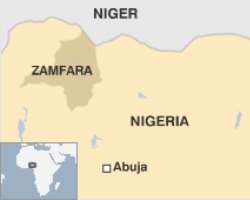 I have a dream, that one day Nigeria will rise up and live out the true meaning of its creed. I have a dream, that North eastern Nigeria that had been sweltering with heat of insurgency will be transformed to an oasis of peace and wisdom.
I have a dream, that the poor Nigerians will be free from the handcuff of artificial poverty and political slavery. I have a dream, that government and private companies will be trooping convocation grounds on convocation days to employ graduates.
I see in my dream, that a great Nigeria will emerge in which the people from the coast and that of the Shel North will sit down and dine together on the table of brotherhood.
I have a dream that the oil price will be equalize with that of the sachet water (Pure water). I have a dream.....
With full implementation of 2016 Budget my dreams will become true. In Shaa Allah.
Usman Mohammed
Mass Communication
IBB University
Lapai-Niger State 07060815443.
Disclaimer:

"The views/contents expressed in this article are the sole responsibility of the author(s) and do not necessarily reflect those of The Nigerian Voice. The Nigerian Voice will not be responsible or liable for any inaccurate or incorrect statements contained in this article."