Imo North Senatorial District Must Hear This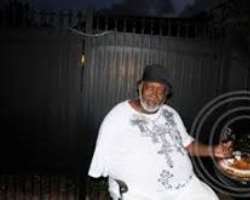 There is a very deceptive, destructive and dangerous propaganda going on in the forthcoming Imo North Senatorial re-run election. The propaganda is that if the APC Senatorial candidate, Rt. Hon. Benjamin Uwajimogu wins; he will obviously do upset and take over the Deputy Senate President's seat currently occupied by His Excellency lke Ekweremadu of opposition PDP from Enugu State.
This campaign is very dangerous and destructive both to Rt Hon Benjamin Uwajimogu and deceptive to gullible members of Imo North population who have already bought the idea and are itching to vote Rt Hon on the basis of that. I will start from the simple to the complex and from the known to the unknown to draw my conclusion why that propaganda is deceptive, dangerous, destructive and an ill-wind which blows no one good.
It is obvious and crystal clear that the APC led Federal Government has no regard and recognition for the South-East and will continue to exclude the South-East as long as they enjoy the exclusion.
During the permutation for the sharing of the APC Principal leadership of the House of Representatives mid 2015, Speaker Yakubu Dogara graciously shared the six major positions in the House to accommodate the six different geo-political zones in accordance with the House Convention and the Constitutional Provision on Federal Character and communicated the sharing position to the President and the National Chairman of APC. Luckily for the South-East, it has two APC members and that made Speaker Dogara to allocate the Deputy Chief Whip to the South-East and to be specific to Hon Chike Okafor representing Ehime-Mbano, Obowo/Ihitte Uboma Federal Constituency.
At that time, the two chambers of the National Assembly were in serious fire and imbroglio over the sharing of the Principal Leadership in both chambers. President Muhammed Buhari which made earlier declaration not to intervene in NASS leadership crisis later chew his words, personally and directly intervened in the matter and ceded two House of Representatives Principal Positions namely the Deputy Speaker and the House Majority Leader to South-West and totally excluded the South-East from any House Principal Leadership Position of the ruling party.
This is the first time in the political history of Nigeria when the ruling party deliberately excluded any geo-political zone from the Principal Leadership Position. It is strange, disturbing and political injustice to worsen the plight of the South-East in Nigeria political prison. During that period, I heard some clowns, empty vessels and nonentities making noise that if either Senator Osita Izunaso or Senator Chris Ngige had won; one of them could have become the Senate President.
I simply sympathized with their ignorance and drew their attention to the House where South-East produced two APC members and Speaker Dogara graciously allocated the Deputy Chief Whip to the Zone before PMB's intervention thwarted the arrangement. Have we forgotten our popular proverbs that it is from the smell of the discharged gas that one will perceive how the smell of the excreta will be and any man who buys slippers has promised God he has capacity to buy shoe. The earlier the South-East realize that Buhari hates the Ibos and he is hell-bent on punishing the region throughout his regime and start avoiding anything Buhari, the better for them.
Even if by any act of omission or commission; Rt Hon Uwajimogu becomes the Senator, it will be very difficult if not impossible for him to upstage Ekweremadu. In the first place, Saraki and Ekweremadu are almost like one or joint ticket. The entire PDP Senators are 100% behind both of them while APC Senators behind Saraki are equally behind Ekweremadu. As a matter of fact, during the election for the post of the Deputy Senate, many APC Senators voted for Ekweremadu against the APC candidate for the position. More than 85% of the Senate had twice passed vote of confidence on Saraki and Ekweremadu.
Assuming Saraki leaves that position which I am not praying for; a core Saraki loyalist working in collaboration with about 50 PDP Senators and about 35 Saraki super supporters from APC will emerge and Ekweremadu will remain untouched. Again, nobody would ignore the wealth of experience and social network of Ekweremadu as a Senator from 2003-2007; and Deputy Senate President from 2007-2011; 2011-2015 and 2015 till present.
Ekweremadu of PDP became Deputy Senate President the 3rd time under a minority party and with the prevalence a different majority party because of his popularity among his colleagues; strategic and tactical skills; PDP maneuvering and serious mistake by APC Senate.
The sun shines on those who stand before those who kneel under it. I do not want Rt Hon and Imo North to commit political suicide by wishful thinking that he will be in Senate to upstage Ekweremadu. From the foregoing analysis, it is a tall dream and an impossible task. Is Rt Hon Benjamin Uwajimogu going to kill His Excellency Ekweremadu in order to replace him? This propaganda is very dangerous and risky in view of the alarm raised by Ekweremadu that some people were after his life. Assuming Rt Hon goes there with that frame of mind and impression surrounding him; he will be marked an enemy and treacherous from day one and political hell will surely visit him and he will end up achieving nothing.
At the end, the Imo North which had voted him with the hope that Buhari will replace Ekweremadu with him will be frustrated and feel shortchanged. The entire propaganda is deceptive, destructive and dangerous. Voting for Uwajimogu will in no way assuage Buhari's hard feelings against Ndi Igbo because Buhari did not compensate Rochas and Ogbonnaya Onu for not only aiding the merger that produced APC but fought assiduously for him; unlike Chibuike Amaechi who has been compensated with two top and juicy appointments namely the Chief Executives of NDDC and NIMASA.
I therefore enjoin Rt Hon Uwajimogu and Imo North people to please jettison this idea and ambition of replacing Ekweremadu because the bitter truth is that it cannot work. People should vote according to their conscience and find justifiable reason why they are voting for any candidate but certainly not because of deceptive propaganda that Uwajimogu will replace Ekweremadu.
Finally, I urge my people of Imo North to exercise some restraints in their campaign of vituperations, mudslinging, casting aspersion, vilifications and character assassination against the candidates already cleared and found fit to hold public offices by INEC and Security Agencies. We should remember we are brothers and we shall surely need one another after this Senatorial re-run election.
Ebirim (Mkpisi Edemede), a pro-democracy activist and media practitioner writes from Abuja via [email protected] 08176311555
Disclaimer:

"The views/contents expressed in this article are the sole responsibility of the author(s) and do not necessarily reflect those of The Nigerian Voice. The Nigerian Voice will not be responsible or liable for any inaccurate or incorrect statements contained in this article."