Senate summons Kachikwu over festering fuel scarcity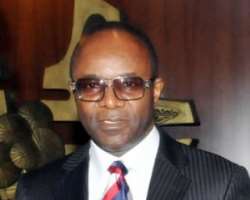 The Senate on Monday summoned the Minister of State for Petroleum, Dr. Ibe Kachikwu, to appear before its Committee on Petroleum Downstream on Tuesday over lingering fuel scarcity in the country.
The Chairman of the Senate Committee on Petroleum Downstream, Senator Jibrin Barau, told newsmen shortly after an on-the-spot assessment of filling stations in the Federal Capital Territory that the summons became necessary following the hardship on Nigerians.
He decried that in spite of assurances from the ministry that the situation would be brought under control, it had lingered.
He said: "We have invited the Minister of State to appear before the committee tomorrow to tell us about the fuel scarcity problem and the strategy he is employing to solve it.
"We will expect him to give a date when the problem will be resolved permanently.
"This is the course of action we have taken.
"We are not satisfied because this problem has gone unabated for too long.
"The situation is appalling and it is a major problem.
"We gave the ministry enough time and space to put its act together to solve this problem."
Barau assured Nigerians that the Senate would take a position on the matter after hearing from Kachikwu, who is also the Group Managing Director of the Nigerian National Petroleum Corporation.
NAN.