AFDB injects $8.2m into Shelter Afrique for housing finance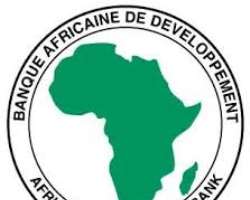 The Pan-African finance institution - Shelter Afrique exclusively supporting the development of the housing and real estate sector in Africa has received an $8.2million injection of equity by the African Development Bank.
This news comes in the wake of the financier revealing a $25 million deal with the Islamic Development Bank and announcing a new strategy to dramatically increase its capital base.
In a statement released by the African Development Bank, the injection is meant to strengthen its balance sheet and help achieve its objective of providing quality affordable housing in Africa. The statement further highlighted the confidence the bank had in the future of the continent and the implications it had for housing; the statement reads:
'Africa's economic landscape remains positive with promising scope for growth; Gross Domestic Product remains robust supported by multiple factors. The continent's growing population, a growing middle class and the fastest urbanization rate in the world are some of the factors driving increased demand for affordable houses and housing finance'
Speaking on the development from the Nairobi headquarters, the Managing Director, James Mugerwa commented on the equity increase as a sign of confidence in the institution 'The African Development Bank has sent strong signals about the seriousness of housing on the continent, and by extension the seriousness of what we do here at Shelter Afrique, it is a welcome development but we see it as a challenge as well. This equity increase means the AfDB wants to see more, they want to see impact and scale and that is what we will be aiming for this year; impact'.
On its part, Shelter Afrique has stated that this milestone is in keeping with the strategic goal of becoming an investment grade organization and increasing the loan-book to 1Bn by 2020.

With the increase in equity, the AfDB a Class B shareholder has become the largest shareholder in the organization, making the housing financier an unofficial subsidiary of the AfDB. Shelter Afrique is owned by 44 African Sovereign shareholders categorized as Class A shareholders. The Class B shareholders are the African Development Bank and the Africa RE organization. The Guardian