Edo lawmaker's mother escapes from kidnappers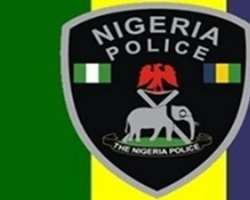 The 68-year-old mother of a lawmaker in the Edo State House of Assembly, Abibat Adjoto, who was reportedly abducted by suspected kidnappers, ‎has regained her freedom.
The Edo State Police Public Relations Officer, Mr. Osifo Abiodun, confirmed this to our correspondent this evening.
‎The woman, whose son, Kabiru Adjoto, represents Akoko Edo II constituency, was said to have been kidnapped on Thursday at her residence within Ikakumo village, in Akoko Edo Local Government Area of the state.
‎She was reportedly abducted along with one of her adopted sons, whose name could not to be verified.
According sources, the suspected kidnappers invaded the village at about 1am on Thursday, shooting sporadically for about two hours, causing the villagers to scamper for safety.
Efforts to reach the three-time lawmaker for comments on Saturday were unsuccessful.
‎But a source close to the family, who spoke on the condition of anonymity, disclosed that the kidnappers forcefully took their victims away, after beating them up.
It was also learnt that the abductors had yet to make any contact with the family of the victims.
‎The source said, 'They came to our village and started shooting. They took mama away and one of her sons.'
The police spokesman said Abiba‎t reportedly escaped from the kidnappers den on the same day.
‎Abiodun, who said that she has since been reunited with her family, however, noted that he was aware of the abduction of one of her adopted sons.
'‎It was a failed attempt. The woman escaped from them; they did not succeed. Of course, the police were mobilised. Members of her community were also mobilised and they intervened,'‎ he said.