Kano Govt Uses $27m Grant To Resuscitate Education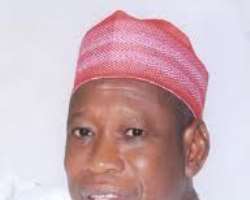 Kano State governor, Dr. Abdullahi Umar Ganduje has pledged that the GPE/NIPEP grant of $27 million allocated to the state would be utilised in resuscitating the education sector.
The grant will significantly complement our efforts in resuscitating the education sector from many of its inadequaciesn Ganduje affirmed.
He spoke during the occasion of the launching of the programme, Global Partnership for Education/Nigeria Partnership for Education Project, GPE/NIPEP, in the state, meant to actualise education agenda.
The Kano Education Strategic Plan details numerous targets revolving around five main areas namely, ensuring equitable access to basic education through addressing both supply and demand factors, improving educational quality through reducing class sizes, increasing the availability of instructional materials, and improving teacher quality.
It also entails expanding technical and vocational opportunities relevant to the needs of industry and local communities, increasing education financing and introducing school grants to support school development as well as ensuring that all schools have school development plans, school-based committees, and boards of governors to improve school governance.
While assuring that the government would work closely with all the agencies involved in the project to ensure maximum success, he disclosed that his administration has recently released a matching grant of N876, 756, 756. 76 to enable it receive an equivalent amount from the federal government for the execution of Universal Basic Education projects throughout the state.
Similarly, the state government has paid the sum of N1. 2 billion as counterpart contribution for the Strategic Development Goals SDGs projects for the years 2015 and 2016, which we have declared the entire allocation for investment into basic education, the governor asserted.
The state deputy governor and commissioner for Education, Science and Technology, Prof. Hafiz Abubakar highlighted that the GPE grant is to be used to increase access and quality of basic education with particular attention to girls' education.