River Rerun: TMG, other CSOs affirm support for INEC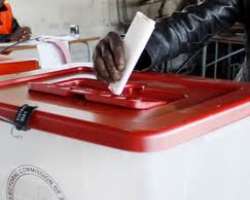 Civil Society Organisations have affirmed their support for the Independent National Electoral Commission (INEC) in its efforts to reform the electoral process and provide a fair platform for Nigerians to choose their leaders freely.Irked by the extreme violence recorded during the Rivers re-run elections, they organizations released a statement condemning the violence that was unleashed in the state by the political actors and their agents and called for the arrest and prosecution of any individual(s) found to have remotely or actively aided and abetted the situation.
The CSOs wondered how despite the very large number of security personnel deployed to Rivers state violence and malpractice still went on even aided by some of the security agencies who were clearly partisan and worked for the parties they were associated with.
The statement also acknowledged the fact that INEC while having made necessary arrangements for credible elections, these efforts were thwarted by political gladiators who had no intention of participating in a free, fair and credible election.
The CSOs called on the Federal Government to ensure effective investigation of the violence in Rivers state. They opined that security is the responsibility of the Federal Government and the only way to curb recurrent electoral violence is to bring the perpetrators of violence to account.
The statement was signed by several organizations including the Partners for Electoral Reforms, Transition Monitoring Group, Independent Service Delivery Monitoring Group, YIAGA among several others.