YABATECH acquires ambulance, X-ray machine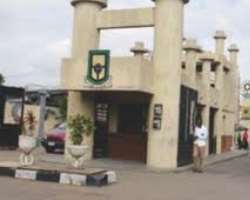 The authorities of Yaba College of Technology (YABATECH), Lagos say they have procured a new ambulance and an X-ray machine ahead of the resumption of academic activities on March 29.
Mr Charles Oni, the Head of Public Relations Unit of the college, told the News Agency of Nigeria (NAN) in Lagos that the machine replaced the one destroyed during the recent students' protest on the campus.
NAN reports that the students, were scheduled to begin their second semester examination on Feb. 15, but staged a protest following the death of a final year student, Miss Comfort Dazan on Feb. 10.
The protesting students blamed Dazan's death on the poor state of the college's medical centre and the refusal of officials at the centre to attend to her when she was ill.
Oni also said that the hostels had been renovated for the students' comfort for the period that they would write their examination.
"(We have acquired) a new ambulance and a new x-ray machine to replace the damaged ones and which are actually high-tech models.
"Although the panel that sat for the crisis had recommended some methods of charges to be paid by students, the academic board had to look into the recommendations and ascertain what is appropriate for payment because the damages were wanton in nature.
"So, the students will resume, but thereafter, they will be told the damages they will pay to the college.
"And that is going to be included in the affidavit that they're going to swear to.
"The conditions are that they will swear to an affidavit to be of good behaviour, with their guardians or parents pledging that their wards and children will be of good behaviour while remaining in Yaba College of Technology.
"They will also submit the duly signed letter of undertaking to their class advisers.''
Oni said efforts were on to repair the college medical centre as it was destroyed by the students during their protest.
He said: "Efforts are on to get the medical centre in good stead because the entire medical centre was destroyed by the students.
"Its unfortunate that students get sick mostly during exam periods and because some of them are usually ill-prepared for exam, they over-reach themselves during examination (while reading to make up for lost time).
"As a result of that, it was very important to get the medical centre free.
"Then the hostels have been well taken care for the period they will be staying there.
"Then (exam) questions are being processed to ensure that there are no hitches during the examination.'' (NAN)