The End Must Come!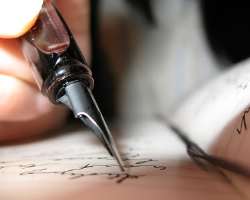 The two evil deeds in our education system are examination mal practice and cultism. Despite we can't easily trace the origin of this menance but it's quite obvious that both are evil deeds in our education system and this poses threat on the quality of education meant for all our students as stipulated in the National Policy on Education.
Examination mal practice has made most of our students reading culture to face extinction as many students now show lackadaisical attitude towards reading to pass an examination, especially in schools' external examinations but prefer cheating mechanism to pass exams on the platter of gold. No wonder many filed excellent certificates that they cannot defend. Can we continue to allow this evil to prevail in our education system?__ Obviously no!
The various stakeholders for qualitative education are out to eradicate this corrupt and evil deed from our education system. I use this medium to admonish all parents and guardians to cooperate with the government and relevant authorities to make our education system more viable by inculcating reading culture in their children and wards. The home and the school have a lot to do in this regard and their important role can never be over emphasized.
More so, cultism is another evil threatening our education system and this has robbed many students the opportunity of qualitative and functional education. It's not shocking to know that many students in most public schools are now members of various cult groups at their own level, thereby embarking on inter school fracas and going against the school rules and regulations. Many have actually become nuisances to themselves, their homes and even the society in ramification,ignoring the fact that the end of evil doer is destruction and lack of peace of mind because no peace for the wicked.
Students that are suppose to be studying assiduously to be better future leaders now go about wasting precious time and energy in cult -related activities. Bob Gass the author of "Discovery Your Destiny" wrote that many squander valuable time and energy because they are not better organized....Can we continue to allow this to prevail in our education system and society? --- Obviously no!
Kudos to the Inspector General of Police, in the person of Solomon Arase and his formidable team who have embark on zero tolerance on nefarious and obnoxious activities associated with any cult group in the society. Him and his team still believe that our students are the youths of tomorrow,and no one can debunk the fact that our youths are still the leaders of tomorrow. They wouldn't want us to kill this hopeful hope among the youths just because of wrong association and faulty upbringing...
So, I enjoin all parents and guardians to monitor the activities of their children and wards both in the school and neighborhood in order to check them from associating wrongly because bad company is the initiator of this evil in our society.
Finally, all should shun any group or association that kick against peaceful existence of humanity.
Written by Egharevba Goodhead, from Edo branch of GYPEI (08034109438)
Disclaimer:

"The views/contents expressed in this article are the sole responsibility of the author(s) and do not necessarily reflect those of The Nigerian Voice. The Nigerian Voice will not be responsible or liable for any inaccurate or incorrect statements contained in this article."