22 Admirable Legacies of His Excellency Immanuel Emoefe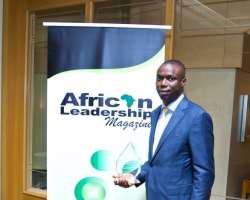 "Philanthropist is almost the only virtue which is sufficiently, appreciated by mankind".-Henry David Thoreau
To Mindset Media Limited, our core objective to project quick-witted entrepreneurs and leaders whose passion, to create enviable impacts on humanity and employment opportunities for Nigerians. In Proverbs 27:3 says "Let another man praise you, and not your own mouth; a stranger, and not your own lips".
The Delta-born entrepreneur cum philanthropist, His Excellency Chief Immanuel Emoefe has become an African household name and beyond. His legacy came into public domain when he single-handedly donated over #10 million relief materials to Isoko flood victims in 2012.Before he made that public donation in 2012, His Excellency Emoefe is one man that has been helping many Nigerians to fulfill their destinies through scholarships for less privileged and youth employment.
To Mindset Media Limited, this noble man is worthy to be celebrated in all climes and also making Isoko nation proud in the international community. The Ikpide-Irri born philanthropist is a man with few words but prefer to be unnoticed in social gatherings. He prefers to be honored by God than man. There are 22 admirable legacies of His Excellency Chief Immanuel Emoefe you must know now. Mindset Media Limited gives publicity to people with integrity like Emoefe whose legacies cannot be erased in the sands of time in Nigeria and Delta State.
1.His Excellency Chief Immanuel Emoefe became Honorary Consul of Guinea Bissau on April 2,2014 which investiture was presided over by His Excellency Manuel Serifo Nhamadjo,then President and Commander-in-Chief, Armed Forces of the Republic of Guinea Bissau which event took place at the Presidential palace in Guinea Bissau.
2. He received the most prestigious African Leadership award of Martin Luther King's (Jr) 111 as the noble African philanthropist on September 18,2015.
3. He has received several prestigious awards in Nigeria and abroad including Yitzhak Rabin International leadership award of excellence few years ago.
4. He is not a media personality but intellectually sound in marine logistics and security services.
5. He is very humble and intelligent to the core.
6. He is a man with few words.
7. He has passion for quality education.
8. He is the Managing Director of Portplus Limited, a company well-known across the globe.
9. He is a devoted Christian.
10. He is a trained politician but not active in politics.
11. He has created many employment opportunities to Nigerians over the years and till date.
12. He has passion for youth empowerment.
13. His company gives quality services to clients across the globe.
14. He is a global businessman with creativity.
15. He believes on entrepreneurial credibility.
16. He has love for humanitarian services to the poor.
17. He is firm in business.
18. He loves reading quality books from leadership to entrepreneurship and to National interest.
19. He is a good listener.
20.He is a member of Nigerian Institute of Directors, member Nigerian Institute of International Affairs and Board of Directors of the Nigerian-Belgian chamber of Commerce.
21. He has respect for investigative journalism.
22. Portplus Limited is a branded company in Nigeria and Africa.
To Mindset Media Limited, His Excellency Chief Immanuel Emoefe has credibly done well in entrepreneurial leadership in Nigeria and Africa. Our noble mission to, celebrate this great Isoko entrepreneur with global creativity.
Godday Odidi
Social Media Consultant
08058124798
Lagos
Disclaimer:

"The views/contents expressed in this article are the sole responsibility of the author(s) and do not necessarily reflect those of The Nigerian Voice. The Nigerian Voice will not be responsible or liable for any inaccurate or incorrect statements contained in this article."
Articles by Godday Odidi