New Oxbridge Exco Emerges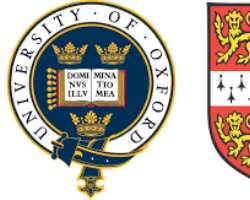 Following the Annual General Meeting (AGM) held recently at Metropolitan Club, Victoria Island, Lagos, Oxford and Cambridge Club of Nigeria has announced its new Executive Committee.
According to the Club, the newly elected Executive Committee include: President, Mr. Akinfela Akoni; Vice-President, Ms. Nkiru Asika; Vice-President, Mr. Michael Orimobi; Hon. Secretary, Ms. Adeola Egbeyemi; Hon. Treasurer, Mrs. Doyin Nwankwo; Membership Secretary, Ms. Obianuju Idigo and Social Secretary, Mr. Lanre Fatimilehin.
While Professor Bomi Ogedengbe, Mr. Uche Okoli, Mr. Ike Chioke and Mr. Adekunle Adebiyi serve as ex-officio members.
Oxford and Cambridge Club is made up of Nigerians and Nigerian residents who matriculated and graduated at either the University of Oxford or the University of Cambridge.
The Club continues to build a reputation for intellectual thought leadership, attracting leaders from the business, diplomatic and academic cadres to its events.
For more information about the Club, visit www.oxbridgenigeria.com