Paris terror suspect Salah Abdeslam captured, four others arrested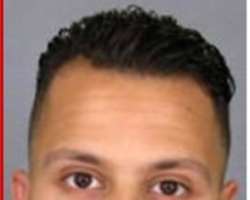 (CNN)Paris terror attacks suspect Salah Abdeslam and four other people were arrested Friday in Brussels, Belgian officials said.
Belgian federal prosecutor's office spokesman Eric Van der Sypt said the people detained included three members of a family who helped hide Abdeslam.
Earlier, Belgian Prime Minister Charles Michel told reporters that Abdeslam, a Belgian-born French citizen, and another person were wounded in the raid in the Brussels' suburb of Molenbeek. Abdeslam had a minor leg wound, Van der Sypt announced.
French President Francois Hollande said Paris prosecutors will urgently request the extradition of Abdeslam. Hollande told reporters he is confident Abdeslam will be sent to France for trial.
"I know the Belgian authorities will respond quickly and favorably to our request for extradition," Hollande said.
Officials said as of Friday night no more suspects were in the building where the raid took place.
After the news broke, many others joined in with laudatory messages, including Anne Hidalgo, the mayor of Paris, where Abdeslam allegedly took part in the carnage that left 130 dead .
"Congratulations to the police on the arrest of Salah Abdeslam," Hidalgo tweeted.
Lieve Reynebeau, who works on the street where Abdeslam was captured, said she heard loud noises and then looked out to see police all around the scene. She managed to leave the area like others -- "all of us safe" -- by foot.