Kano Chief Whip impeached for rejecting Ganduje's confidence vote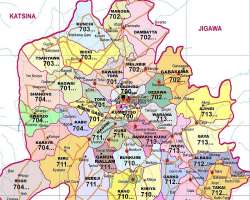 Members of the Kano State House of Assembly yesterday impeached the Chief Whip of the House, Zubairu Mamuda Madobi over his refusal to pass a vote of confidence on Governor Abdullahi Umar Ganduje.
The House suspended their recess to convene 'a special sitting' to pass a vote of confidence on the governor as the leader of All Progressive Congress (APC) in the state.
However, when it was his turn to pledge allegiance, the chief whip stated that his loyalty was to Senator Rabiu Musa Kwankwaso and not Ganduje, a decision that angered his colleagues and led to his impeachment.
Earlier the Deputy Speaker of the house, Alhaji Hamisu Ibrahim Chidari moved a motion for the House to pass a vote of confidence and pledge of allegiance to Governor Ganduje as the leader of APC, in the state.
After the vote, 31 pledged the allegiance, while four members, the chief whip, Zubairu Mamuda Madobi, Isyaku Ali Danja, Babangida Alhassan Abdullahi and Rabiu Sale Gwarzo declared their support for Senator Kwankwaso.
Not satisfied with the chief whip's decision, a member representing Nassarawa constituency, Ahmad Ibrahim Gama moved for his impeachment over what he described as insubordination and disrespect to party decision. The motion was unanimously supported by 32 other members of the
House.