Olalekan Saheed: A Young Political Philanthropist with Passion for Grassroots Leadership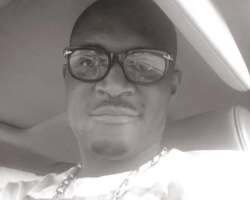 "There is always a step small enough from where we are to get us to where we want to be. If we take that small step there's always another we can take and eventually a goal thought to be too far to reach becomes achievable".-Ellen Lenger
For Prince Kolawole Olalekan Saheed,a young political philanthropist and entrepreneur to indicate interest to contest for Ifelodun Local Council Development Area(LCDA) chairmanship position under the Peoples Democratic Party(PDP) shows that political liberation has come to stay in Ifelodun community.
The 37-year-old entrepreneur cum politician has vehemently indicated full interest to take over Ifelodun LCDA with some of philanthropic projects sighted at Charles Avenue in Ojo road,Ajegunle Apapa Lagos. He was brought up in Ajegunle and attended Holy Family Private School where he obtained his First School Leaving Certificate, before he proceeded to Illudun Oro Comprehensive High School, Kwara State for his post elementary education.
Thereafter he gained admission into the Polytechnic Ibadan, there he bagged an Ordinary National Diploma in Business Studies and he further bagged a Higher National Diploma in Marketing from the same institution.
According to Prince Lekan Saheed, my political mission to rescue Ifelodun LCDA from wrong leaders of the ruling political party in the state. The kwara-born entrepreneur, who also runs Kolawole Olalekan Saheed Enterprises, posited that he is capable of bringing formidable leadership to the people.
I cannot afford to disappoint my people and party if elected as chairman of Ifelodun LCDA. The relative peace of Ifelodun LCDA has been hijacked by some desperate powerbrokers in the community.
His political mission to bring light to Ifelodun LCDA through formidable projects. Prince Kolawole Olawole Saheed is popularly called by friends as"Lakeside"also double as manager of his father's estates in Lagos and Kwara States.
With his vast experience in entrepreneurial leadership, the sky is just the beginning for a young man who has passion for grassroots leadership and ready to rescue Ifelodun community from political dictators. As a young man who has played active football in Nigerian local leagues like Ambassadors F.C, F.C Porto,Tiger F.C over the years and decided to retire into active business.
His passion for sponsoring grassroots sports has made him popular in Ifelodun LCDA.He believes if elected, he can deliver the goods as a young politician of the 21stcentury. He is happily married and blessed with children.
Godday Odidi
Social Media Consultant
08058124798
Lagos
Disclaimer:

"The views/contents expressed in this article are the sole responsibility of the author(s) and do not necessarily reflect those of The Nigerian Voice. The Nigerian Voice will not be responsible or liable for any inaccurate or incorrect statements contained in this article."
Articles by Godday Odidi