NCC lifts sanction on MTN Nigeria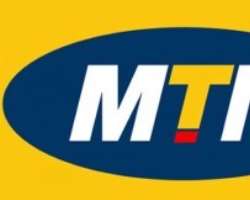 Mr Tony Ojobo, the Director, Public Affairs, Nigerian Communications Commission (NCC), said on Wednesday that the commission had lifted the sanction placed on MTN Nigeria since 13 July, 2015.
The decision was contained in a statement made available to the News Agency of Nigeria (NAN) in Lagos that the regulatory sanctions were for 24 identified infractions.
It said that the lifting of the regulatory sanction was in no way related to the Subscriber Identification Module (SIM) card non-deactivation fine.
"This is to confirm that NCC has lifted the regulatory sanctions placed on MTN since July 13, 2015.
"The sanctions were for 24 identified infractions which are not in any way connected with the SIM card non-deactivation fine.
"These were a number of violations discovered by the Compliance Monitoring and Enforcement Team of the commission in June 2015.
"Consequent upon the inability of MTN to remedy the identified infractions, the commission invoked the sanction in its guidelines,'' the statement quoted Ojobo as saying.
Accordingly, Ojobo said that the sanction meant the denial of regulatory services to the telecommunications company for failing to remedy the infractions in line with NCC's regulations.
According to the statement, consequent upon the remediation of the 24 infractions by MTN, the regulatory body's letter of March 14, 2016, informed the company of its decision to lift the regulatory sanction.
-Emmanuel Ikechukwu