Semenitari Gives New Lease Of Life To Physically-Challenged In Niger Delta, Approves Mobility Aids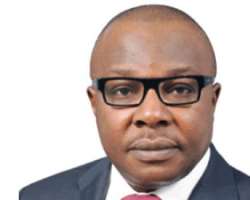 Acting Managing Director/Chief Executive Officer, Niger Delta Development Commission, NDDC, Mrs. Ibim Semenitari, has approved the provision of mobility and personal aids for persons living with disability in the Niger Delta region.
The approval, Semenitari explained, was to add value to their lives and reduce the social stigma they confront on daily basis.
While expressing worry that society and even families often times consider those with disability as inferior, Semenitari stated that disability had never been anybody's choice or an inhibition to success. She assured them that NDDC would do its best to reduce the burden of their physical disability as well as the social stigma attached to their predicament.
Semenitari gave the heart-warming news when the Executive Committee of Niger Delta Persons With Disabilities, NDPWD, visited her at the corporate headquarters of the Commission in Port Harcourt on Wednesday.
The NDDC Boss, who told the team led by its President, Simeon Poidiel, that as soon as it came to her knowledge that the body had a pending request made to the Commission before she took over in December 2015, she acted on the file with the directive that action be not only taken, but be expedited on the procurement. "This is to ease your challenges and I did it under no pressure. That shows you that we have your interest and wellbeing at heart. You have to exercise patience with the process because things have to be properly done, including the procurement. I have special interest in persons living with disability. So, be assured that your needs are receiving attention", Semenitari told the Exco.
Explaining further that NDDC under her watch insists on proper and full procurement for every contract, the Ag. MD/CEO revealed that she had approved the total sum nominated for the provision of the aids saying that anything short of that was unacceptable to her.
Semenitarri, who advised them against anti-social behaviour, warned that they would be doing themselves and the larger public harm if they resorted to violence.
"No good thing can be achieved through violence or any unruly act. Dialogue and conversation remain the best options and that is what we are doing now", she told her guests.
On their request for special scholarship consideration and quota from the Commission, Semenitari said that such demand would further debase their ability to compete with others. While promising that NDDC would assist to make the processes for selection into post-graduate courses in overseas universities friendly for every applicant disabled persons, Semenitari recalled that persons with physical disability had achieved First Class results in Nigerian and foreign universities. Calling on them to see their disability as no barrier, the NDDC Boss said that NDDC offers a level-playing field to everybody in its scholarship and other programmes. "We offer level-playing field to everybody but we can assure you that we will work towards making the examination friendlier to your peculiar needs. And be assured that none of you would be denied scholarship because he has disability".
Semenitari said she believed in the inclusion of disabled persons rather than creating sympathy zones for them. "I believe in inclusion which offers those with disability greater and better access to opportunities."
President of the body, Poidiel, who spoke alongside Mr. Justice Nwosu and Mr. Friday Otobo, Secretary and Public Relations Officer, PRO, respectively, commended Semenitari for giving prompt approval to their request, including the audience. Regretting the cold reception with which previous leadership of the Commission had treated their welfare, the President said Semenitari's openness was second-to-none in the history of their relationship with NDDC. "We had never been so warmly received as you've done. Under the previous leadership, this meeting would have been impossible. They never gave us any attention much more sitting with them to discuss. They saw us as burden and so always treated us and any matter that concerned us with cold feet. But, thanks be to God that you are here today. We are convinced that our plight will be reduced.
"We suffer a lot of humiliation and rejection by the society, even in our families. But we have the potential to achieve excellent results just like others. We are appealing that we be treated as human beings which we are. Persons with disability have achieved excellent results in academics which is a proof that if we are given equal opportunities, we will excel and add to the growth of the society and our families," Poidiel stated.
Bekee Anyalewechi
SA(Media) to the Ag. MD/CEO
Wednesday, March 16, 2016