Shun Wike's Meeting, Senator Abe Advises Ogoni Youths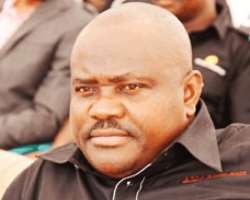 My attention has been drawn to a meeting summoned by the Governor of Rivers State, Mr. Nyesome Wike, with Ogoni youths.
The information available to me has also indicated that adequate funds have been provided for that purpose.
I am also aware that the agenda of the meeting is to preach hate and incite the youths against APC leaders and their supporters with the intention to foment trouble in order to scare the general public to abstain from the venue of the elections.
The essence is to ensure that areas that have massive support for APC do not vote or return scanty votes.
I, therefore, call on the youths to shun the meeting despite the inducement.
It is pertinent to state that the governor has not called a meeting of his Ikwerre youths but chose to call our youths as sacrificial lamb.
I appeal to our youths not to allow themselves to be used as willing tools in the hands of selfish politicians. I implore them to look back what happened to us in history where we lost our great men. We cannot allow history to repeat itself.
Signed:
SENATOR MAGNUS NGEI ABE
Candidate of All Progressives Congress (APC) in the Rivers South East Senatorial District re-run election
March 16, 2016.