To Whom It May Concern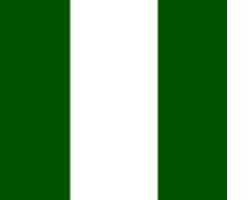 I used to find it very hard to fathom the reason why many think Nigerians are "different species". The word many use to show the high level of rigidness, firmness and stubbornness of average Nigerians.
This use to make me think other citizens of other countries don't raise their voice when they need to, which is not so. Why then should an average Nigerian be termed different when he or she feels the need to raise his or her voice?
My understanding towards how an average Nigeria behaves towards development has actually made me believe Nigerians are progressive minded. They always want the best for their country which amounts or sums up to wanting the best for their selves too. Categorically, this attribute is of a passionate, selfless and industrious Nigerian not of people otherwise. Reflecting back and ruminating on the circumstances and result of the last general election will definitely make one understand how Nigerians dearly crave development and progress. They indeed wanted a change, and they worked towards actualising their dreams. Someone would prick me and ask, is the dream even actualised? We wanted change, have we got it?
Just as I don't seem to comprehend why a Nigerian would be termed stubborn for pointing out salient points concerning the state of the Nation, I alsofind it unfathomable why government turn deaf hears to the cries of the ruled. This action is just too fair to be described. But then it would be good if you know that many don't blame our leaders, they think unpatriotic and rapacious Nigerians are the reason for many of the challenges we face in our dear Nation today. This brings me to a stand-still, who are the selfish ones if not our governments, and then I come to the realisation that they don't get there all of a sudden, do they?
They obviously need people to climb heights, and the self-centered ones see the chance as a means of fattening their pockets and at the end, two congos of rice will finish, a keg of oil would be exhausted just has few note of Nigeria would be squandered, what then is left? A bad government ready to help you manage what they gave out during the pre-election period.The question then is who is bad?
If the selfish ones are locked up in pain of regrets, thus a passionate man of integrity also get locked up in the luxurious mansion of injustice and unfairness? And that's why they have to raise their voice. It's in this country of ours that the managing body of electricity would bring a mouth opening and lips dropping bill as your debt, expecting you to pay for what you didn't consume. Economics that we know explains thatproducts bring about the satisfaction of consumers and when this happens it happens effectively- ability to pay.
What do you expect of a poor civil servant who doesn't get paid regularly seeing a heavy bill and having to use light for just few days of months if not years? Would it not have been a case of lets pay God oversees all our affairs but then no salary to live up to not to talk of electricity payment and you know what? It keeps summing up until it gets out of hand. Who do we blame?
Just as I mentioned above, workers don't get paid, they only work like robots to leak their sweaty palms at the end of the month. And it's this government that wants them to come early to work and wants them to face their appointments squarely without having to do anything that distracts and they comply, but then they are still cheated. Some work months over and get paid for a month of five. What do you expect of a family that solely relies on the government? When the father is a civil servant and the mother is a teacher, how do they meet up? And when the body that brings this workers together complain, the very good thing you hear is "don't mind them they are just been lazy"
When do we plan to stop fooling ourselves? This might best be answered by our leaders. They do a whole lot within a short period and we start singing their praises only to know they have hoodwinked us. Check out some newly constructed roads that you know, many of those I know cannot be more than six months old and they look as bad as they never were. And they dress in uniform and smiles commissioning mediocrity. They fix water taps and tanks in rural areas just to work for some few months among many other antics they play on the ruled. Some of them have now devised social media has a means of cajoling Nigerians, they won't find lasting solutions to issues in their respective arms, only to come online and start ranting some hoping words. Nigerians are not fools!
Here in Nigeria, it is not something new seeing medical practitioners go on strike, and when they are on strike who attends to the sick ones? When they have issues they travel out and so they care less. Recently petrol has grown into an issue, resulting in the hike in transportation and other affected areas; our government only gives us hypothetical days of resolution which most time turn out to be false.
Nigerians are not different from other homo sapiens; they are just a curious fashion of others, who want development and progress in their nation. They simply want their voice heard, and I represent the voice of the common man. Nigeria is blessed; we need to exploit the blessings reasonably to the fullest.
Tijani Sheriffdeen is a young writer; he nurses scintillating passion for literature, journalism, photography and activism. He is currently an Anatomy undergraduate student at the University of Ilorin. He hails from Oyo state.
Disclaimer:

"The views/contents expressed in this article are the sole responsibility of the author(s) and do not necessarily reflect those of The Nigerian Voice. The Nigerian Voice will not be responsible or liable for any inaccurate or incorrect statements contained in this article."