Okigwe Senate Re-Run: Postponing The Evil Day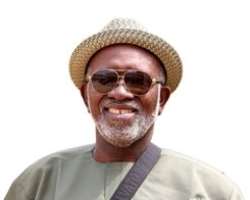 One of the advantages of the exit of former President Goodluck Jonathan from the seat of power is that it has deprived those who derived joy in blaming him for every negative thing under the sun. If ex-president Jonathan was still in power, the Imo State government would have blamed him for the recent altercation it had with Labour Unions.
We would have been inundated with unnecessary propaganda of Peoples Democratic Party (PDP) government at the centre inciting Labour Unions to shoot down Imo State because Imo is an All Progressives Congress (APC) governed state.The state government would have left the substance of the Labour Unions agitation toallege victimization from ex-president Goodluck Jonathan.
The State governor, OwelleRochasOkorocha, in his usual blame game, alleged that Imo PDP members incited the workers for the protest. Independent National Electoral Commission (INEC) was scheduled to conduct a re-run election for Imo North Senatorial district (Okigwe Zone) on 20th February, 2016, as a result of cancellation of the election of Senator Athanasius NnejiAchonu of the Peoples Democratic Party (PDP) by the Court of Appeal. The electorates were ready to exercise their civic responsibility of choosing who would represent them as Senator till 2019.
But the APC supporters barricaded the office of the electoral umpire (INEC) alleging bias in favour of the PDP candidate against their candidate Chief Benjamin Uwajumogu. Now, the blame game has shifted to INEC, no more ex-president Jonathan. But when did this INEC become Imo APC's problem? This was the same INEC that declared Governor RochasOkorocha elected for second term in 2015 governorship election. When former INEC Resident Electoral Commissioner (Dr. Gabriel Ada) was there, APC elements made excoriating him on daily basis their pastime. APC people so harassed the man that he buckled under pressure to grant them what they wanted. One discredited local newspaper was recently celebrating the transfer of Gabriel Ada out of Imo State even when he they cowed him with their negative propaganda. The newspaper, in its jaundiced way of writing, even wrote that Dr. Gabriel Ada left Imo State unsung. I don't understand the paper's logic in that caption. Was the paper expecting the state government to have organized a gala nite for the former INEC REC when he was leaving?
He is a civil servant who is subject to periodic transfer. For the paper and its management information, Dr. Gabriel Ada is now in AkwaIbom state, a richer and well developed state when compared to Imo State. Moreover, Dr. Ada is from Cross River State, so the transfer makes it easier for him to be with his family on daily or weekly basis. Back to the subject matter, it is appalling that in this dispensation when APC is controlling the centre and Imo State, APC people in Imo are still jittery of free and fair election. APC members alleged that PDP members had influenced the composition of INEC Returning Officers and Adhoc staff and that necessitated their protest to cancel the election.
Is APC telling Imolites in general that even with President MuhammaduBuhari in Abuja and Governor RochasOkorocha in Imo, PDP people still subdued them and influenced the composition of INEC? APC alleged that Federal University of Technology, Owerri (FUTO) staffs who were mainly the Returning Officers are pro-PDP? Are APC members telling us thatAdhocstaffs who weremainly National Youth Service Corps (NYSC) membersare pro-PDP? I thought that they always say that PDP is dead in Nigeria or Imo State? How come most of these staff are pro-PDP? Are these were not the same staff that conducted the election that ushered in Governor Okorocha for the second term? When will APC in Imo State in particular stop this blame game? They are controlling all the machineries of government, yet jittery of free and fair election. The truth of the matter is that APC elements know in their hearts that if free and fair election is conducted in Okigwe Zone for one million times, PDP will win one million times and that occasioned the protest.
If not for time constraint of 90 days, I would have suggested that we import electoral staff from America or Ghana to conduct this Okigwe election so that we will know the true strength of each candidate and their acceptability by the electorate. INEC has fixed March 5, 2016, for the rerun. If I were AthanAchonu or PDP, I would equally mobilize my supporters to block INEC gate that day to stop the election. By the time the rigmarole ends, 90 days would have elapsed, and he will return to the senate unopposed. The Court of Appeal says election must be conducted not later than 90 days; Senator AthanAchonu should equally employ delay tactics that APC People has introduced; let's see who will lose at the end of the day.
At this juncture, I will narrow this article to the two strong candidates contesting the election. Initially I did not want to write or comment about this election even when my readers prodded me to do so. I told them that even though I am not a card-carrying member of any political party; my sympathy goes to Senator AthanAchonu.
I also told them that since I am not from Okigwe, let the people of that Senatorial district decide who should be their senator without external influence. Above all, even though I do not knowSenator AthanAchonu personally, if I were to vote, he would take my vote. I can never vote for Chief Ben Uwajumogu. Senator Achonu and Uwajumogu can be likened as two beggars sitting on the street of Douglas Road begging for alms. Between these two, who will you have pity or mercy on , and render some alms? The one with one hand or the other with two alms?
Senator Achonu represents the disabled in Nigeria and should be encouraged and supported. For the fact that the man defied his handicapped huddle in life and made a success of his life shows that he's a man of substance and inspiration. What he has achieved in life with his one hand, billions of people with two hands in the world are fasting and praying to achieve a quarter of it. The man was only six months in this senate before he was yanked off by no fault of his but the same INEC. Turning to Chief Benjamin Uwajumogu: What can really make somebody cast his vote for him? This is a man who presided over the affairs of Imo State House of Assembly for four good years without commensurate positive result. Can Uwajumogu be excused from the parlous and sorry state of Imo? Governor Okorocha recently declared Imo State broke. The mismanagement was wrought on the body politic during the first term when Uwajumogu was Speaker.
Some people insinuate the Uwajumogu, is the richest speaker to have presided over the Imo State House of Assembly. From my investigations and interactions with the people of Imo State, Uwajumogu has a negative image in the hearts of majority of Imolites.
The entire allegation against Uwajumogu may be false as some people can perceive others negatively. I have never met him, but the fact that he could not rein in on Governor Okorocha as Speaker of Imo State; he should not be compensated with senatorial position. Citizen Samuelson Iwuoha and wife were incarcerated for over 11 months and released only after the general elections. Was Uwajumogu remotely involved in this inhuman treatment meted against a fellow man and wife?
A manwas alleged to have died in the process. Did Samuelson Iwuoha commit that act for which he was incarcerated? Was Uwajumogu covertly or overtly involved in his detention? If Samuelson committed that act and Uwajumogu clandestinely influenced his arrest and detention, may God reward Uwajumogu with victory in the forthcoming senatorial election. But if Samuelson was innocent and Uwajumogu influenced his detention for over 11 months, may God of Justice not allow him to taste the Senate seat. Life is precious and the sanctity of life must be respected. Nobody has the right to kill a fellow human being because of power, wealth etc.
What you cannot create, don't destroy.If something eludes you today, you may get it tomorrow if you are patient and Godly. As I said earlier, Uwajumogu may be wrongly perceived and misunderstood, but for the fact that he did not perform well as Speaker, AthanAchonu should be elected as Senator for Okigwe Zone for now.
Matthew IfeanyiMaduako - 08061562735
Disclaimer:

"The views/contents expressed in this article are the sole responsibility of the author(s) and do not necessarily reflect those of The Nigerian Voice. The Nigerian Voice will not be responsible or liable for any inaccurate or incorrect statements contained in this article."