Why Is Everything Expensive In Nigeria?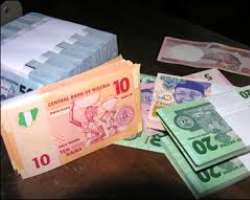 Nigeria's present frontiers are less than a century old. They were created by European colonial powers and for most of their length divide closely related peoples. Nigeria was British creation, dating from the day in 1861 when the Royal Navy occupied Lagos in the campaign against the slave trade.
The very name Nigeria had not then been invented, but piece-meal British expansion into the interior was to create a country of over 350,000 square miles, as big as France and Italy together.
The furthest point on the northern frontier is 1,000 miles from Lagos, the eastern frontier is 600 miles away.
Nigeria is the sixth most populous country, and although her income per head remains low because of her vast population, as the world's sixth most important oil exported country and in recent years the second most important supplier of oil to the United state, she is Black Africa's economic giant.
For Britain, Nigeria is the most important market outside Western Europe and North America and with no country does Britain have a more favourable balance of payments.
Indeed to a large degree the colonial relationship is now reversed. Britain buys very little from Nigeria, but depends heavily on the Nigerian market. Remours during the military regime that Nigeria might withdraw her reserves held in
Britain were thought to have weakened sterling. Nigeria's own naira, which was valued at 50 UK pence when it was introduced is now, although probably overvalued, officially worth £0.75, and the price of UK North sea oil is geared to that of Nigeria's oil.
Yet Nigeria would be much poorer without her diversity. It is shown, for example in the colour and splendor of traditional dress, in music and dancing, and in indigenous architecture.
This diversity can be one of the country's greatest assets. If perverted by politicians it can be destructive.
Usman Mohammed
Mass Communication
IBB University, Lapai-Niger State.
08058345676
Disclaimer:

"The views/contents expressed in this article are the sole responsibility of the author(s) and do not necessarily reflect those of The Nigerian Voice. The Nigerian Voice will not be responsible or liable for any inaccurate or incorrect statements contained in this article."