Buhari appoints Katsina governor's aide as DG, SMEDAN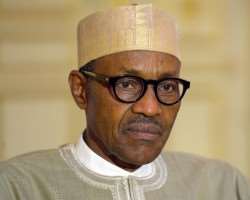 President Muhammadu Buhari has appointed Dikko Umaru Radda as the Director-General/Chief Executive Officer of the Small and Medium Enterprises Development Agency of Nigeria (SMEDAN).
The appointment, which takes immediate effect, is for a period of five years.
The announcement is contained in a press statement on Monday by Bolaji Adebiyi, director (press), Office of the Secretary to the Government of the Federation.
Dr. Radda graduated with a Bachelor's Degree in AgriculturalEconomics and Extension from Abubakar Tafawa Balewa University, Bauchi, in 1996. He obtained two Master's Degrees in Agricultural Extension and in International Affairs and Diplomacy; and also his Ph.Agricultural Extension and Rural Sociology, all from the Ahmadu Bello University, Zaria, between 1998 and 2015.
A former Teacher, Banker and Local Government Chairman, Dr. Radda until his new appointment, was the Chief of Staff to the Governor of Katsina State.