4000 Unarmed Citizens Murdered In The Past 10 Months By Coercive State Agents & Other Non State Entities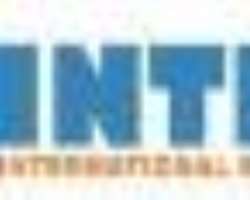 (Onitsha Nigeria, 14th of March 2016)-The leadership of International Society for Civil Liberties & the Rule of Law (Intersociety) is shocked to observe that not less than 4000 unarmed citizens of Nigeria have been butchered between June 2015 and March 2016; a period of 10 months after the swearing in of Retired Gen Muhammadu Buhari as Nigeria's sixth elected president. This represents average of 400 killings monthly. Our latest updates are built on our previous statements on same subject. It is also correct to say that Nigeria had since the beginning of June 2015 moved from ballot box to killing fields; resulting in the murder of the number of citizens under reference. The unarmed and innocent citizens were butchered in the hands of the State and non State killing entities. Of the 4000 murdered citizens, coercive agents of the Buhari administration; fully backed by President Muhammadu Buhari himself, are responsible for at least 1000 murders, while other non State killing entities account for at least 3000 others. The killings under reference are unreservedly condemned.
Majority of the State sanctioned killings are perpetrated by the Nigerian Army led by Lt Gen Turkur Buratai, while the Nigeria Police Force led by IGP Solomon Arase and others including Nigerian Navy account for the rest. There are also strong suspicions that killings carried out by the Fulani Terror group are State sanctioned and condoned. Of the 3000 killings by non State violent entities, in the past 10 months, Boko Haram Terror group accounts for at least 1,820, while the Fulani Terror group (erroneously called herdsmen) accounts for at least 880. The rest is perpetrated by sectarian, demographic and cult militant groups. Specifically, those killed by coercive agents of the Buhari administration include 705 members of the Shiite Muslim movement, who were mass-murdered in December 2015 on the directives of the Chief of Army Staff (Lt Gen Turkur Buratai).
The Human Rights Watch had in late December 2015 disclosed factually that "at least 300 Shiite members were killed and buried by Nigerian soldiers in Zaria on December 12 and 14, 2015". The Islamic Movement of Nigeria (Shiite) had also in January 2016 made public names and pictures of its 705 members murdered or gone missing in the hands of Nigerian Army since December 12 and 14, 2015. The link below contained their names and pictures: http://www.360nobs.com/2016/01/zaria-massacre-shia-group-issues-705-names-photos-of-missing-members-see-list/ .Other unarmed and innocent citizens killed by coercive agents of the Buhari administration are over 80 unarmed and non violent IPOB members and supporters killed in Onitsha, Aba and Port Harcourt, between August 2015 and February 2016; as well as recent killings in Rivers State by Nigerian soldiers, etc.
We had in our previous updates disclosed that the Fulani Terror group had between May and October 2015, killed not less than 380 unarmed and innocent rural citizens mostly in the former Middle Belt region of Nigeria. Most of the victims belong to Christian religion. According to the Open Doors, a pressure group advocating for persecuted Christians in Northern Nigeria, in its recent 47-page report of March 4th 2016, "over 1.3 million Christians have fled their homes in Northern Nigeria since 2000 to escape Boko Haram and Fulani Terror groups' holocausts as well as politically oiled sectarian violence; and 9,000-11,500 Christians have been killed and 13,000 churches closed or destroyed".
Thousands of Christians including girl-children have also been forcefully converted to Islam. Between January and July 2015, alone, according to the Punch Newspaper, the Fulani Terror group and its violence killed a total of 621 rural citizens including 231 murdered in March 2015 alone; out of which, 90 were murdered in Agatu Community of Benue State. Most of them are Christians. Over half of the killings perpetrated in the seven months of 2015, took place in Benue State. In 2010, the Fulani Terror group stormed Dogo na Hauwa Village of Plateau State and slaughtered up to, if not over 500 villagers comprising women, children and other helpless and unarmed citizens. The cult killings or violence also resulted to 140 deaths between January and July 2015.
Between October 2015 and March 2016, the Fulani Terror group also carried out further butchering of at least 500 unarmed and innocent rural citizens. The butchery includes the Agatu massacre of 23rd of February 2016 in which hundreds of unarmed and innocent rural citizens were massacred as well as the January 24th 2016 killing of an Igbo DPO and 30 others in Girei Local Government of Adamawa State. The murdered Igbo DPO (CSP Okezie Okereofor) was in-charge of the Vunokilang Police Station in the area when the butchery took place. The remaining 300 violent murders are linked to sectarian, demographic and cult militant entities; totaling in all, to at least 4000 violent deaths in the past ten months (June 2015 to March 2016) of the Buhari's presidency. According to APC authorities in Nigeria, "32 of its members were killed in recent political attacks in Rivers State".
Further, on 7th of October 2015, we disclosed that the Boko Harm Terror group had between May 30, 2015 and 7th of October 2015, killed at least 1,324 unarmed and innocent citizens. We had earlier on 16th of July 2015 disclosed that over 1000 citizens were killed in 48 days of the Buhari's Presidency by Boko Haram and Islamist Fulani terror groups. The figure then included at least 625 Boko Haram killings and 380 killings carried out by the Fulani Islamist terror group; erroneously called Fulani Herdsmen. According to the Global Terrorism Index (of 2015), a total of 6, 614 citizens were killed by Boko Haram Terror group in Nigeria in 2014 alone. The previous update of ours, dated 7th of October 2015 is contained in the link below. http://www.newsexpressngr.com/news/detail.php?news=16050&title=Boko-Haram:-1,700-killed-under-Buhari%E2%80%99s-watch-%E2%80%94Intersociety-%E2%80%A2Declares-Police,-DSS-moribund
Of not less than 500 unarmed and innocent citizens killed by Boko Haram Terror group between October 2015 and March 2016; a period of ten months, 296 are cited below. They are as follows: On 18th of October 2015, 12 citizens were killed in Adamawa after two female bombers detonated a bomb; on 23rd of October 2015, 27 were killed after suicide attacks in a mosque in Adamawa; on 21st of October 2015, 13 people were killed after armed Boko Haram elements opened fire on four cars, killing passengers on board in Ngazai area of Borno State. They also attacked a mosque in Maiduguri on 23rd of October 2015, killing at least 19. On 17th of November 2015, Boko Haram attackers stormed a food market in Yola and killed 32 citizens. In the same November 2015, a total of 35 citizens were killed by Boko Haram armed elements in various attacks in Kano State. On 27th of December 2015, Boko Haram elements set fire on the Village of Kimba in Borno State, killing 14. On 28th of December 2015, Boko Haram elements via two female bombers detonated bombs at a Madagali crowded market in Borno State, killing 28 (source: Wikipedia 2015).
The Associated Press (AP) also reported that Boko Haram violent elements had on 31st of January 2016, killed 86 citizens in attacks in Dalori Village of Borno State and on 14th of February 2016, the CNN reported that 30 citizens were killed by Boko Haram armed elements in a series of attacks launched in the Villages of Yakshari and Kachifa in Damboa district of Borno State.
The categorized killings above highlighted did not include members of the Nigerian security forces killed in action by violent Boko Haram elements or Boko Haram combatants killed in action by the country's security forces. Pretrial killings by personnel of the Nigeria Police Force perpetrated against their detainees were also not included. Victims of the killings above other than cult related killings are found not to have advocated or used violence. They neither belonged nor participated in any violent conflict involving Boko Haram insurgency and the Government of Nigeria. Their killings are carried out in brazen misuse or excessive application of State violence or for the purpose of earning crude collateral violent advantage (by Boko Haram) against Nigerian State institutions and authorities in the ongoing Boko Haram insurgency. Those butchered by Fulani Terror group are killed for the purpose of advancement of politico-religious cleansing or Jihads majorly targeted against Christian population in Nigeria. Other sectarian, demographic and cult related violence are also found to be politically motivated and sanctioned.
The killings clearly showcase deepening signs of State weakness and fragility and clear resurgence of politicide, democide, ethnocide and religocide. Totality of these has led to the return of killing fields in Nigeria. With 4000 murders in barely ten months on average of killing of 400 citizens monthly and with the State steadily losing its institutional and constitutional capacities to protect the citizenry, the probability of full return to self help by the citizenry is very high. The entry by the State of Nigeria as a partaker in the country's resurged killing fields, with 1000 murders in ten months to its name, shows grave dangers ahead. Comparatively, while the unlawful homicide rate of the State was strictly tamed and restricted to police pretrial killings and war related atrocities in the Boko Haram insurgency during the administration of Goodluck Jonathan; it has spiraled under the Buhari administration with incessancy of killing of unarmed and innocent citizens. The killings by the Fulani Terror group are also on sharp increase under Buhari administration.
Finally, Nigeria has moved from ballot box to killing fields and from change to chains. Nigeria's human rights and rule of law records are also at the lowest ebbs. Avoidable death records in the country have spiraled. The country's chief internal security establishment-Nigeria Police Force is endlessly crawling and goofing. Its IGP is more concerned in hanging unto his job than to provide security and protect the unarmed and defenseless Nigerian citizens. He orders his field personnel to kill at slightest sight of any citizen peacefully and nonviolently exercising his or her constitutional rights particularly those of movement and peaceful assemblies. Unarmed and innocent assemblies gathered to ask governing authorities relevant social questions pertaining to their country's political, economic, and cultural and security downturns are violently and deadly disrupted on account of his murderous orders; whereas malicious citizens and entities who illicitly armed themselves and engaged in unchecked butchering of their fellow citizens are shielded.
Signed:
For: International Society for Civil Liberties & the Rule of Law
Emeka Umeagbalasi, Board Chairman
Mobile Line: +2348174090052
Email: [email protected] , [email protected]
Website: www.intersociety-ng.org
Obianuju Joy Igboeli, Esq.
Head, Civil Liberties & Rule of Law Program
Mobile Line: +2348034186332
Chinwe Umeche, Esq., Head, Democracy & Good Governance Program
+2347013238673

Disclaimer:

"The views/contents expressed in this article are the sole responsibility of the author(s) and do not necessarily reflect those of The Nigerian Voice. The Nigerian Voice will not be responsible or liable for any inaccurate or incorrect statements contained in this article."