Police Inspector General: His Expensive Dogs And A Vanishing Legacy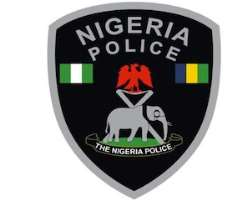 Nigeria is a vast edifice of political ruin (apologies to Late Chief Obafemi Awolowo ). Nigeria is a large edifice that suffers from leadership failure and sadly too the nation is bereft of active and critical citizenry.
Professor Chinua Achebe of blessed memory captured the above depiction of failed leadership so graphically when he wrote long time ago that Nigeria's major problem is the lack of good leadership. His little but well explosive treatise was titled "The Trouble with Nigeria ".
In more ways than one, this erosion of leadership qualities is more typified in the way the Nigeria Police Force has been turned into a huge edifice of massive dysfunctionality and a monumental mess. As far back as over a quarter of a century ago, one of Nigeria's most influential Musicians FELA Anikulapo Kuti released an album where he narrated how the Nigeria Police Force has become a giant extortionist gangster's Kingdom. Many extrajudicial killings of commercial drivers by police have been recorded because these victims of police brutality failed to part with as little as N50 bribe.
The Nigeria Police Force for the last twenty years has always come tops in the corrupt index ratings carried out by internationally reputable reputational rating agencies.
The Nigeria Police Force has become a relic of non performance to such an extent that from 2009 when the terror campaigns of the armed Islamists known as Boko Haram terrorists started in the North East, these ragtag group of mass murderers known as Boko Haram overran the so called foremost Mobile Police Training Institute in Gwoza Borno State killing scores of police trainees and caused the disappearance till date of over 30 mobile Police operatives.
For many years since the dare devilry of Boko Haram terrorists started the police presence in much of North East became almost extinct because of the lack of capacity by the police operatives to withstand the massive attacks launched against that institution.
Boko Haram terrorists even brought their attacks to the door steps of the Nigeria Police Force Headquarters in Abuja and destroyed a section of the multi billion Naira edifice built with tax payers money. This is how low the Nigeria Police Force has sunk. The deteriorating image of the police has taken a dive for the worst with the emerging shocker of the so called 'foreign' dogs.
Now the story flying around is about some purchases and feeding of foreign dogs to the tune of a princely N600 million. This calls for comprehensive investigations by an independent body of forensic auditors because in these days and age let no one tie a wool around our eyes and try to deceive us by throwing figures on our faces and using innocent animals such as dogs to retire these proceeds of mismanagement. There has to be further prove to ascertain scientifically why the dogs were procured with such huge amounts of money and yet these dogs are only seen in Abuja and may be Lagos. Most State commands of the Nigeria Police Force are not known to have dogs.
The head of the Nigeria Police Force known as Inspector General Mr Solomon Arase made the announcement that this institution that has failed to fully perform her constitutional roles to prevent violent crime had to cough out a Whooping N600 million to buy foreign dogs.
Questions begging for answers are as follows: how many of such foreign dogs were procured and how much is the unit cost? Were these dogs bought as fully grown or were they bought as puppies? If they were bought as puppies, were these puppies all males that they couldn't reproduce their kind so much so that the multitudes would have to be replenished upon aging? From which Countries were they bought and did the procurement follow the Bureau of Public Procurement Act? How many dog contractors bidded for this job? If N600 million is what the police spent in buying and feeding the dogs then what kind of foods were they fed and where are the foods manufactured?
These questions are necessary because the Inspector-General of Police (IG), Solomon Arase, who said the Nigeria Police Force spent over N600 million on the procurement and maintenance of foreign dogs in the last few years should not expect that we should clap for him for spending these humongous sum of public fund to procure dogs without allowing objective observers to evaluate these vacuous claims.
Mr. Arase made the disclosure at the inauguration of the Police Dog Breeding Centre and Ultra-Modern Mounted Troop in Abuja recently. He admitted that these were indeed expensive dogs.
"This is certainly not sustainable in the face of the current dwindling resources," he said.
The police boss said so much money was being spent on the importation of dogs from foreign countries that rarely adapted to the country's policing objective.
He said the projects inaugurated were funded within the budgetary provisions of the Force Animal Branch.
Mr. Arase said the force animal branch had remained underutilized in the past while the force continued to rely on importation of dogs and other animals for its operations.
He said that the centre was built to aid the police acquire capacity to locally breed police dogs as well as support other security agencies in the country.
The police boss said the centre, if effectively utilized, would save the nation foreign exchange that would have gone into procurement of dogs from foreign countries.
He said that the centre had the capacity to breed and supply police dogs to the entire West African sub-region.
"It is projected that at optimal breeding capacity, it can produce well above 200 dogs per year," he said.
He said that the establishment of the facilities was part of the long term strategies aimed at restoring police primacy and aligning it to best global standards.
Assuming without conceding that the decision to look inwards in terms of breeding local Nigerian dogs for police duties is salutary, may I ask why it took so long before the police top hierarchy realised their folly in wasting tax payers money to buy dogs that can't meet global best practices?
By his own admission the N600 million worth of dogs did not add value to Nigeria's crime fighting effort which is why the police now have decided to try the local breeds.
In the next few weeks the Inspector General of Police Mr Solomon Arase will bow out of service but what legacies other than these expensive dogs does he intend that we should remember him for? How come that a man promoted by his admirers as a tough criminal detective became the boss of the Nigeria Police Force and the nation witnessed the highest numbers of mass killings by armed hoodlums and these suspects are roaming freely? How come that Solomon Arase that is said to be well educated couldn't reform the badly shaped police force for effective crime combat?
How come that Solomon Arase inherited a very corrupt policing institution but is about to retire and leave the institution in the worst shape ever? The police today has become more unprofessional and very indisciplined. Are these the legacies of corruption, bribery and systematic rot that Mr Solomon Arase intends to bequeath the Nigeria Police Force just before he calls it a day? This is shameful.
*Emmanuel Onwubiko is Head of Human rights Writers association of Nigeria and blogs @ www.huriwa.blogspot.com, www.rightsassociationngr.com, www.huriwa.org.
Disclaimer:

"The views/contents expressed in this article are the sole responsibility of the author(s) and do not necessarily reflect those of The Nigerian Voice. The Nigerian Voice will not be responsible or liable for any inaccurate or incorrect statements contained in this article."
Articles by Emmanuel Onwubiko