NERC CHARGES DISCOs ON HIGH CUSTOMERS' COMPLAINTS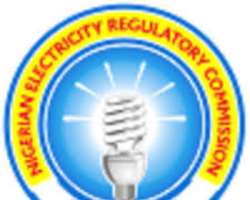 The Nigerian Electricity Regulatory Commission (NERC) on Thursday said the 47, 127 complaints lodged by electricity customers against the eleven electricity distribution companies before the Commission during the last quarter of 2015 was an indication of high customer dissatisfaction in the Nigerian Electricity Supply Industry (NESI).
Declaring open a training session on customer complaints handling organised for staff of the Abuja Electricity Distribution Company (AEDC), at Keffi, Nassarawa State, the acting Chief Executive Officer, NERC, Dr. Anthony Akah, said that electricity distribution companies need to reduce high incidence of customer complaints.
He said, "It is critical that electricity distribution companies should be alive to their duties of prompt resolution of complaints to ensure improved customer service satisfaction.
This will not only win the confidence of the customers for their service provider but also allow customers to benefit from gain of the privatisation of the power sector"
Akah, who was represented by his Technical Assistant, Engineer Jonathan Okoronkwo, said that the Commission in line with its enabling act has put in place necessary guidelines and regulations that would assist the service providers in rendering efficient and effective service to their customers.
He commended the management of Abuja Electricity Distribution Company for organising the training for its staff even as he encouraged participants to see the training as opportunity to be better equipped in the discharge of their responsibilities.
The Assistant General Manager, Customer Complaint, NERC, Mr. Shittu Shaibu was among the resource persons at the training.
He took participants through relevant regulations of the Commission that pertain to customer complaints handling.