Basketmouth Shows off Sewing machine His Father Bought for his Mother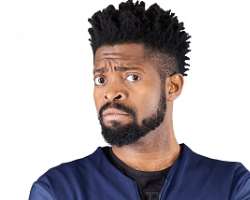 Rib cracking comedian, Basketmouth, has come out to set agenda for some guys after he revealed the sewing machine his father bought for his mother just to show love to her.
The comedian shared the picture to trigger comments from fans of which many have used the picture to relate with some ladies of these days.
Some people believe that during his parents time, there was true love and women appreciates any little gift not like today's women who make high demands and not ready to accept their man for who they are.
In his words, "My dad gave my mum this sewing machine when he just married her, so technically it's older than my elder brother and I."