Introducing Barfindernaija App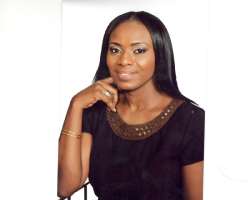 This is an initiative that integrates my passion for entrepreneurship, social networking and information technology. The early days of this indigenous app development saw it being selected for 3 months incubation at IdeaHub Nigeria located in Yaba. This further fuelled my determination to bring the initiative to life.
No doubt, Nigerians love to socialize with friends, family, colleagues and their community of online friends. The BarFinderNaija app offers Nigerians an organized directory/platform for lifestyle and socializing in Nigeria – more than just a list with the business name and address the app introduces the use of LBS (location-based-services) leading to exponential changes as to how businesses listed can engage and interact with their customers.
A survey was carried out at the initiation of this ICT project to ascertain factors consumers consider in selecting recreational facilities and places where they relax and have fun. The app provides answers to key insights that were uncovered through the survey. The survey also revealed that customers who try to locate/search for a business online do so with the intent to purchase a product or service from them. The customer already needs or wants your product or service and businesses can directly target them by listing in an online directory such as BarFinderNaija.
There are over 200,000 recreational facilities from low income to super premium in Nigeria. A few of the premium and super premium establishments have attempted putting in place simple systems for engaging patrons who visit their outlets but an enormous gap still remains in the industry – BarFinderNaija is positioned to fill this GAP. Today word-of-mouth recommendation, social media interactions and chance passing in front of establishments only gets footfall in a few establishments.
When consumers were asked what they trust more - an advertisement or a friend's referral? An overwhelming majority selected a friend's recommendation/referral. Its time for businesses to seize the power of today's most powerful marketing tool – WORD-OF-MOUTH in combination with the internet marketing and improved infrastructure arising from government initiatives, arrival of wireless access technologies and lower tariffs. According to Nielsen, 92 percent of consumers report that a word of mouth (WOM) recommendation is the top reason they buy a product or service.
With the global explosion of commercial activities on the internet in the last few years, the internet is rapidly becoming a potential outlet for self-expression and self employment for people everywhere in the world. In our country, more and more people use the Internet than ever before, with more people going online for the first time every single day in Nigeria. As at February 2015, the Nigerian Communications Commission (NCC) stated that the number of Internet users on the country's telecoms networks had increased to 83,362,814. Close to 50% of the Nigerian population now have access to internet in very major city through PCs and mobile phones.
Millions in Nigeria embrace Facebook on mobile to share and connect with others. Almost all these people are coming to Facebook on a mobile device: 100% of Nigerian monthly users are active on mobile as are 95% of Kenya's monthly users. (Source: Facebook's Key Statistics for 2015 Q2). The Facebook data shows that 100 percent of its 15 million active monthly users in Nigeria do so on their mobile phones, while 95 percent of the 4.5 million Kenyan monthly users work the social network from their mobile. Facebook's active user population in Africa has grown 20% to 120 million in June 2015 from 100 million in September 2014. More than 80% of these people access Facebook from their mobile phones. Currently, 60% of all Internet users in Africa are active on Facebook.
The data emphasises the growing mobile-first trend in the digital services niche in Africa, where most users rely on 3G connectivity offered as add-ons to GSM call services. According to Nunu Ntshingila, Head of Africa at Facebook, "Mobile is not a trend; it's the fastest adoption of disruptive technology in history of communication and it's also an incredibly personal device regardless of where a person lives or how they connect, and businesses need to reach people where they are, not where they were, in an authentic, personal and relevant way."
Complementary data released by Nigeria's National Communication Commission back in April showed that the number of Nigerians accessing the internet using their mobile phones had hit 80.3 million. The liberation in internet access and mobile technology has created the perfect storm for an explosion in internet marketing and activities in Nigeria. Now is the time to expose your business on the internet as opportunities open up for enriching engagement and conversations with the discerning consumers that are increasingly being found online.
With the introduction of BarFinderNaija App, we have been able to aggregate outlets and services in the sector through real time engaging activities with the target on a virtual platform elevating word-of-mouth recommendation and social media interactions to the next level while guaranteeing that the establishments with online real-estate on the platform are found by many more people than those who have been there before or passed by in person. The winners of tomorrow will be the businesses that embrace technology while enhancing and exceeding customer expectations and going beyond the point of encounter.
These businesses will be successful because they are the ones who are the early adopters of technology and ready to invest for the long-term through recognizing that service fulfillment not only promotes growth of their customer base but also retains existing customers while impacting positively on their revenues. There is enormous potential if these establishments are able to reach more consumers using technology. That's where BarFinderNaija comes into the picture – the possibilities are endless.
Apart from the fact that listing your business in BarFinderNaija (an online directory) will increase the amount of exposure you business gets, it is also a very effective way to directly target potential customers. BarFinderNaija makes it easy for online users to find and discover something they want when they want it. Another reason why you should consider listing has to do with your return on investment, or ROI. Since the potential benefits of getting increased traffic are great compared to if you rely on only people whom current customers. Lastly, you want to keep your brand and business name in the minds of customers at all times, which is something else that an online directory can help with.
The BarFinderNaija app is available in Google Playstore, BlackBerryWorld and can be accessed through the web application http://www.barfindernaija.com.