Swiss govt re-opens Nigeria consulate 55 years after it was closed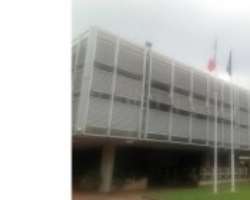 The Swiss Government on Tuesday night inaugurated its new Consulate-General's Office in Lagos, 55 years after it was closed.
Switzerland's Federal Counsellor and Head of Foreign Affairs, Mr Didier Burkhalter, performed the inauguration ceremony.
He said before declaring the office officially opened, that it was currently his government's second Consulate-General's Office in Sub-Saharan Africa.
"The opening of this second Consulate-General of Switzerland in Sub-Saharan Africa, after Cape Town, marks a very special day for us.
"Switzerland is officially returning to the place where its long-standing friendship with Nigeria started 55 years ago: the exciting city of Lagos!
"Ever since the opening of our embassy, Nigeria has been at the heart of our foreign policy on Africa,'' he said.
Burkhalter said Nigeria has not lost her importance in his country's foreign policy, adding that  the economic significance of Nigeria could not be "overstated''.
The Swiss government official said that Swiss businesses and people attached much importance to Nigeria, especially Lagos.
"As the biggest economy in the continent, Nigeria not only plays a major role in shaping developments in Africa, this position also enables Nigeria to contribute to economic growth worldwide.
"Lagos is to Nigeria what Nigeria is to Africa, as an economic heart, with a variety of business manufacturing, trading, cultural exchanges, fashion and entertainment.
"This is the reason why Swiss companies are establishing themselves in Lagos and expanding their operations here and in this country as a whole,'' he added.