UMEH'S TREASON ALLEGATION – A RUSE – NWOBU ALOR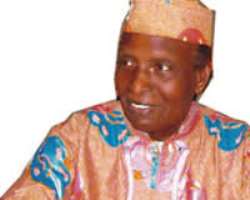 is now clear to all and sundry that the recent allegation of treasonable felony was occastrated and stage managed by Chief Victor Umeh to attract sympathy and support from the Anambrarians as, no sane person will petition the security operatives on such senseless and insignificant issues like blaming Mr. President for not cautioning the Fulani herdsmen, supporting MASSOB and criticizing cattle rearers.
These issues, although of little significance, are likely to appeal to greater Igbo interest and sentiment.
Chief Umeh also wants to use it to blackmail his political opponents.
For example, the news flying around now is thatPeter Obi is the person who wrote the petition against Victor Umeh.
His primary motive is to blackmail Peter Obi and scuttle his chances in the forthcoming Senatorial Election.
Some of us who know Peter Obi know that he is a credible and honest gentleman who cannot write any petition against anybody, no matter the circumstances.
Victor Umeh did not stop there, he organized political thugs to demonstrate with placards calling Peter Obi "Criminal" "hater of Igbos" etc.
I am pained to observe the extent to which politicians can go in order to win an election.
I am honestly and sincerely appealing to all politicians to imbibe the tenets of discipline, honesty and good conscience in the pursuit of their political carrier.
Chief, Hon. S. Nwobu Alor,
Onwanetilora of Anaocha Dynasty,
Ochendo Ndi Igbo of Nri Kingdom,
Ochiagha Agulu of Agulu Community,
Odenigbo of Okpuno Royalty.