BarFinderNaija Location Based Services App Helps Your Business Be Found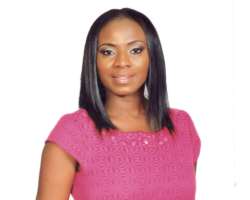 If you have not listed your business online in the information age, your business doesn't exist online. This is a huge potential revenue stream, and you're not taking advantage. Technology is really pushing the limits for business and without embracing technology; many businesses will be nowhere to be found in a few years time. Exposing your business online now not only gives your business an edge, but also makes it possible for you to meet new customers that will boost your business success the more.
Once listed on BarFinderNaija location service platform, your business is finally open for business to the general public – as it exposes your brand to everyone online, which, if you haven't been paying attention, is pretty much everyone. If you don't establish your business online, you're missing out on potential revenue and believe me your competition is strategizing on how to be present online.
Everything about listing your business on BarFinderNaija.com is a part of marketing, as you will have a brand with a logo pointing at your exact business location, visible from any GPS enabled mobile device or computer. Not listing your business on BarFInderNaija platform is like leaving free money on the table.
BarFinderNaija offers a convenient way to view information about the restaurant such as opening hours, reviews, phone number, type of outlet, type of food, security updates, etc… Outlet owners who subscribe to the Exclusive Outlet status have a unique login and access to a dashboard to enable them engage with any consumer who is following or has liked their outlet via customised notifications for their outlets. A rich media video is also produced to give consumers a virtual tour of Exclusive Outlets. Other outlets and establishments who want to start as Endorsed Outlets have their outlet details showcased without the rich media content and without access to the dashboard and backend login for sending notifications to consumers who have liked or are following their business on BarFinderNaija. As a bonus, businesses, which subscribe to be Exclusive Outlets, will be guided on how to use facebook, Twitter and Instagram to become social.
BarFinderNaija in partnership with a location based taxi service also enables consumers' beckon on the online taxi service after a fun day/night out. The app also gives information on the nearest ATMs, hotels, grocery stores, super markers, taxi stands and fuel stations closest the subscribed outlets.
What's so important about listing your business on the Internet you may ask? You're probably telling yourself that you have been in business for years and doing little to no marketing and get people in the neighbourhood to patronise you once in a while. But to truly let the world know you're open for business, it's necessary to establish a presence online and receive these benefits:
It Builds Trust
Establishing an online presence for your business builds trust in the eyes of the general population. There was a time when the only way people knew what was available in the city around them was to look around for what was available within their environment or ask a friend for a recommendation. Today's millenials are shopping online and searching online for recommendations and peer reviews before making purchase decision. BarFinderNaija is a location-based-service (GPS enabled mapping platform) and online service listing that presents the who's who of local recreational businesses in Nigeria.
It Increases Your Business' Brand Visibility
When people type in http://www.barfindernaija.com and search for "food," "restaurant," "bar" or whatever specific type of food I'm in the mood for or location in the city. They are presented with a map and recreational facilities listing. It's a very visual experience that's even better than searching online, because the results are packed into a well organised page with all identifying information about the business, including the business contact details, opening hours of the business, nearby services, types of services offered, menu on offer, to mention a few. The mere presence of your business online exposes your business to a larger audience of potential customers.
It Appeals To Locals
These days, people - especially younger generations (millenials), depend on their smartphones, GPS, and other Internet-enabled devices to locate practically everything.
Though street-level advertising, media promotions, and being noticed in the community help create local awareness, the first place people will look once they hear of you is online.
It Attracts Tourists
Listing your business on a reputable and interactive Location Based Services platform like BarFinderNaija maybe the only way for Tourists coming to Nigeria for the first time to know your business exist. Tourists look for credible recommendations and are particular about security and safety while out and about. BarFinderNaija is able to give a information on the type of business, services offered, type of food and drinks on offer, and information on the level of safety and security of the premises.
It Creates Opportunities
BarFinderNaija app (mobile and web) allows customer comments, reviews, 'moments' of shared experiences, suggestions, and critiques. By putting your business online, you're opening yourself up for customer feedback that can improve your business.
Even negative comments are helpful as they you know what can be fixed, but positive comments from real customers are worth more than any marketing budget can buy.
The BarFinderNaija app is available in Google Playstore, BlackBerryWorld and can be accessed through the web application http://www.barfindernaija.com by every other device. For enquiries on how to subscribe as a business contact: [email protected]