PPA rejects result of Abia North Senatorial rerun.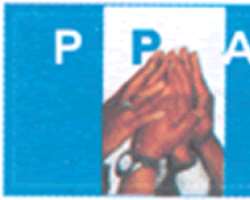 The national working committee of the Progressive Peoples Alliance(PPA). Has strongly disagreed with and rejected the result of the Abia North Senatorial rerun Election announced by Independent National Electoral Commission(INEC) last week.
The Acting National chairman (PPA), Chief Peter Ojonugwa Ameh who disclosed this in Abuja described as indecorous INEC's decision to announce one result in the morning and another one in the afternoon.
He said that the party believe that the decision of the returning officer, Dr Ojike Nwankwo at 7:00am on 6//3/2016 at the Ohafia collation centre to cancel the results of some polling units in Ohafia and Arochukwu Local Government for irregularities and declaring the election inconclusive thereby, is correct, fair and even handed.
"We state that what happened later same day is a product of compromise and arm-twisting".
"INEC have done its duty fairly and correctly in the morning should never have allowed itself to be prevailed upon to shift ground.
The party has called on INEC to revert to the 7:00am declaration of the result as inconclusive by affirming the cancellation of the controversial polling units in Ohafia and Arochukwu Local Government.