Sir Richard Branson to Ignite the Passion of Small and Medium Businesses at Sage Summit 2016
World's most iconic and passionate entrepreneur to kick-start world's largest event dedicated to helping SMBs thrive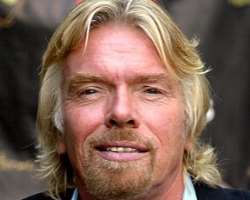 Johannesburg, South Africa – 8 March 2016: Sage, the market leader for integrated accounting, payroll and payment systems, supporting the ambition of the world's entrepreneurs, today announced that Sir Richard Branson will be the keynote speaker at Sage Summit 2016.
Sage Summit is the world's largest gathering of entrepreneurs and leaders of small and medium businesses. Over 20,000 entrepreneurs from around the world will meet in Chicago, IL on July 25-28 to share their passion for business, life and helping others. Branson, himself one of the most iconic and passionate entrepreneurs, will share the passion that ignited his amazing journey from DIY magazine publisher to one of the world's biggest titans of industry.
Under the theme "ignite your passion," Sage Summit 2016 gives attendees unparalleled access to an ecosystem of like-minded individuals, partners, and mentors and inspiration to help them accelerate their businesses. Through keynote speakers, panel sessions, and over 300 interactive product and solutions sessions, attendees have the opportunity to increase their knowledge, discuss new concepts, and exchange opinions with peers in a stimulating environment.
Stephen Kelly, CEO of Sage, commented, "We are thrilled to host Sir Richard Branson as our marquee keynote speaker for Sage Summit 2016. This is the largest event for the world's small businesses and entrepreneurs, and I know they will be inspired and energized by one of the world's most successful and passionate entrepreneurs. The businesses we champion, these true heroes of the economy, will leave Sage Summit with new ideas, new knowledge and new energy to drive the next phase of their success."
Sage Summit 2016 takes place in Chicago, Illinois, from 25-28 July. To learn more about Sage Summit and register to attend, visit: http://www.sage.com/sage-summit