Only 10 In 100 Cybercrime Cases Are Investigated And Persecuted In Nigeria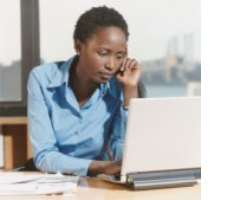 The internet has made the world a global village connecting over 3 billion people and making communications all around the world possible, easy and affordable. It has also opened windows of opportunities for businesses to cross boundaries and overcome the hurdle of distance. Unfortunately, the internet has also become a tool used by criminals to defrauding people of their hard earned money.
Research shows that in Nigeria over 1 million internet scams are successfully carried out but less than 10 out of 100 of these crimes are investigated and prosecuted. This figure increased by nearly 45% since 2013 with the birth of e commerce in Nigeria according to reports.
According to Carmudi Nigeria, one of such cyber scam is individuals posing as custom officials and defrauding people with the promise of getting them cars waiting to be auctioned by the Nigeria Customs Service at very cheap prices.
It was however a welcome relief when on the 17th of February, Nigeria customs service announced a new guideline aimed at making disposal of seized and overtime goods seamless and fraud free. The new guidelines will checkmate irregularities relating to the past procedure of disposing goods and the tackle the menace of fake online auctions.
According to the new guidelines signed by the Comptroller-General of Customs, Col. Hammed Ali (rtd), Under the new dispensation, the NCS will advertise information on seized and overtime goods for disposal with their reserve prices in the media and on its official website only.
Interested buyers have to apply online, specifying items of interest to the committee on disposal. The applications must be accompanied with an approved means of identification such as a National Identity card, International Passport or Driver's License, in addition to a recent passport photograph scanned onto the dedicated portal on the website. Successful applicants will be required to make payment to accounts within 14 days of notification through designated banks at the area commands where the goods are domiciled.
According to Amy Muoneke, Managing Director, Carmudi Nigeria the new guidelines is a welcome idea from the Nigeria Customs Service. She said 'trust has always been a barrier when it comes to doing business online especially buying goods or paying for services. The guideline will help tackle scams perpetrated by individuals posing as fake custom officials.'