Delta Worker Collapses As Okowa Slashes Salaries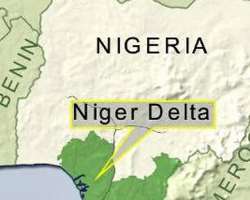 Following his determination to increase the state's internally generated revenue by all available means, Delta State governor, Ifeanyi Okowa has begun alleged slash in workers' salaries leading to the collapse of a widow (name withheld) when she discovered that the sledge hammer was laid on her salary.
Trouble started when the widow, a cook in Okowa's kitchen in government house received alert of her February salary and discovered that N30, 000 has been purportedly removed from her wage as tax.
It was gathered that the woman was at her duty post when she got the alert, on realizing that the said amount was deducted from her pay, she fainted and was subsequently rushed to the hospital.
Our correspondent learnt that there is apprehension amongst staff as the development has brought uncertainty and brought reduction in their daily consumption.