Latest Oil-Spill Compensation Case Highlights Need For A More Sustainable Solution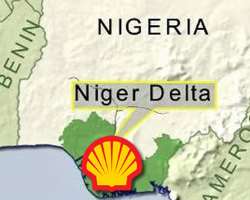 Shell is being sued over oil spills by two communities in Nigeria, who are claiming compensation from the multi-national energy company in order to clean up their land. Legal action is being taken by the Ogale and Billie communities who claim that since 1989 successive and uncleaned oil spills have meant that these communities have no clean drinking water or farmland and want compensation.
According to a November 2015 report by Amnesty International , four spill sites which Shell claimed it would clean up are still contaminated. Yesterday, the first court hearing at the Technology and Construction Court, ruled that the claimants can bring a case against Shell's Nigerian business, known as Shell Petroleum Development Company of Nigeria (SPDC).
Marco A. Attisani, founder and CEO of Watly comments: "Oil and gasoline are such a seductive and powerful source of energy, yet represent a serious national hazard, causing devastating pollution and contamination when systems fail. Although compensation is necessary, it is a short sighted solution which does not solve the wider problem. Land, homes and communities are still at risk of being damaged.
"As the speed of technological advancement continues to increase, it is ludicrous that we are still relying on outdated energy sources to power our new innovations. We are essentially powering civilisation with an energy paradigm which has been shown to be problematic and which emerged during the very first industrial revolution – hundreds of years ago. We have access to newer, cleaner energy sources like solar and wind energy, with advances in technology which makes these more viable than ever, and which are able to push us forward as a civilisation. Compensation is a cover-up operation. The future lies in a more sustainable solution which in which green energy sources empower vulnerable communities to compete on a level playing field."
ENDS
Notes for Editors
About Watly
Watly intends to provide solutions to some of the fundamental and global human needs: access to clean water and sanitation, free-energy and connectivity. Its mission is to improve global living standards for people in the world, striving to empower them with new possibilities.
Watly's machine promises to provide communities around the world with these three pillars for development in one solution. Its primary product is not only about providing these services, but primarily about human happiness, wellbeing and potential for development.
A single Watly is a stand alone machine, but two or more Watly machines become a network where each node is auto-powered, self-sustained and multi-functional. A growing number of Watly modules deployed around the world will contribute to form the next big thing, the so called "Energynet"—the global smart-grid in which water and electricity fuse together with information technology.
Water
Watly efficiently desalinates ocean water, and can also eliminate all pathogens and microorganisms from previously polluted water, including: viruses, bacteria, parasites, fungi or cysts. It removes inorganic compounds as well as poisons: arsenic, benzene, heavy metals (such as lead), chlorine, chloramines, and radionuclides. It purifies water from any organic compounds and liquid contents of latrines, and the machine can even purify radioactive water. Watly's system is called vapor compression distillation, and does not need membranes or filter substitutions in order to work. The machine effectively boils the water to a point at which purified water vaporizes and leaves all the contaminants behind. This is by far the most effective and powerful method of water purification and desalination available.
Energy
Watly generates the very same energy it needs to function. It does not need to be connected to an electric grid to power its own internal electronics (computers, multiple-screens and different telecommunication devices), as well as external devices (portable computers, mobile phones and household appliances). The solar electricity generated by Watly is made available to people via multiple battery chargers and electric plugs.
Connectivity
Watly is a powerful communication device that can collect and send any kind of data to the Web (videos, images, audios, texts, ratios, etc.) as well as to any other compatible communication device. This can potentially also be extended to drone ports and 3D printers in the future.