Reconcile For The Good Of The State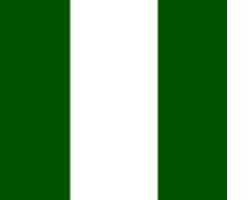 1.0. In our darling state, we must watch and react objectively from a broad perspective devoid of selfishness and ego rivalry. The effect of the new economic reality in Nigeria is felt in every aspect of our lives and our darling State. The price of crude oil in the world market directly affects every economy that depends on crude oil including Nigeria and the consequence of this is on Nigerian federating states that depend on federal allocation for survival.
2.0. Our concern this time around centered on the Medical Doctors (workers) in the State of Osun and unbalance negotiation between them and the State Government. Our ultimate goal regard this press conference is to encourage an understanding between the government of State of Osun and the Medical Doctors, particularly in accordance with the economic reality of the State of Osun at the present.
3.0. It is not our interest to take side with any of the party but our ultimate goal is to act as catalyst of good governance always. We would encourage the Labour and the Medical Doctors who work for the State of Osun's government to maintain an understanding with the government, the one that respects the economic reality.
4.0. A large number of people are aware or informed about the "25th February, 2016" radio interview granted by the formal Commissioner for Local Government and Chieftaincy Affairs, Hon. Bar. Kolapo Alimi on "Rave Fm, 91.7" where he x-rayed the anatomy of the economics reality of State of Osun and the struggle to reach and maintain good understanding amongst the Osun State Labour, Medical Doctors and the government of State of Osun. We considered this message and his perspective a comprehensive and realistic one aimed at nurturing an everlasting understand among the parties for the good of the State of Osun.
5.0. While we acknowledge the right of labour to their salary, our stand is to the effect that… let not the labour and the Medical Doctors "box" the State Government into entering an unrealistic agreement. Since we all have eyes to see the reality, let think for the good of generality of our state at large.
6.0. We strongly urge the Medical Doctors to consider the general interest of the State by calling off the ongoing strike in the interest of the common man in the state.
Abdulsalam Abdulfatah Liberty
Director General
Good Governance and Leadership Assessment Initiative (GOGLAI)
[email protected]
Adediran Muftahu Esq
Secretary General
Good Governance and Leadership Assessment Initiative (GOGLAI)
Mudasiru Balogun
Osun State Chairman
Nigerian Youth Assembly