Who Is Afraid Of Victor Umeh?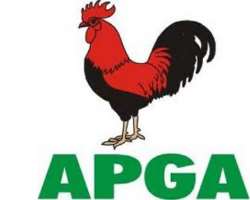 In Anambra State today, the question on the lips of everyone is 'who is afraid of Victor Umeh?' The sudden arrest and immediate release of Chief Sir Victor Umeh, the APGA senatorial candidate by the men of the Department of State Security (DSS) yesterday March, 3, 2016, has set the alarm bells jangling on the rescheduled senatorial election for the Anambra Central senatorial zone. There's a gathering fear that the election which was originally scheduled for March 5, 2016 and suddenly rescheduled for April 2, 2016 may, in fact, have a pre-determined outcome, after all.
Until his arrest in the early hours of Thursday, March 3, 2016, Chief Umehhad looked like the proverbial 'poplar among the shrubs' of irritating aspirants, thrown up by rival parties in the race. Umeh had dwarfed the scene, outshining every opponent in colour, charm, eloquence and sheer presence. Not even the rumoured imminent entry of former governor Peter Greg Obi into the fray would dampen the luminous showing of Umeh who many believe was actually robbed in the previous election by agents of the wife of former President Jonathan who deployed armed personnel carriers to wrench victory away from him and foist disgraced Senator UcheEkwunife on the zone.
Indeed, Umeh's senatorial ambition had always seemed the perfect threat to so many people. Prominent among these people are some unsuccessful politicians, brutal power mongers who lust after political relevance but lack the necessary grooming to attain it, bitter god-father wannabes who feel done-in by Umeh's legendary independence of mind and of course the implacable former governor Peter Obi who sees Umeh's possible victory as the final nail in his own political coffin. It was these half buried fears and animosities that informed the decision to swamp Anambra Central with military tanks and wrench victory off Umeh's grip during the last election. The fears returned with the sacking of Mrs Ekwunife by a competent court and the subsequent clearing of the path for Umeh's impending victory.
Umeh's recent run-in with the agents of the state has once again directed our gaze at the usual suspects. Umeh's media aide, Stan Okeke has fingered former governor Peter Obi and disgraced Senator UcheEkwunife for the political melodrama that has engulfed his boss. Other sources point in several directions, claiming that over the years, Umeh had cultivated too many enemies that would do anything to take the wind out of his senatorial sail. Yet there are others who insist that Umeh's rivals from other political parties had figured that the only way to deny him victory in the coming poll was to put him out of circulation until after the election.
No matter who is behind Umeh's ordeal or what the motives are; it is clear as crystal that any attempt on Umeh's life or freedom of movement at this moment in time is a wrong move. It is a wonder how this obvious fact could have eluded Umeh's enemies. By instigating his arrest, they have masterfully made him a hero and validated his candidacy. And if it is true that the charge levelled against Umeh is that he is a supporter of the Independent Peoples of Biafra (IPOB), then, they have sealed his victory. While it is a blatant lie to accuse Umeh of supporting IPOB, it is an incontrovertible fact however that most of the electorate who will decide the winner in the coming poll are sympathizers of the IPOB. Consequently, to persecute Umeh over the spurious charge of supporting IPOB is to wilfully hand him victory on a platter of gold. This should have been clear to Umeh's most addle-headed enemies. Unfortunately, they missed this point!
As it were, what seems infinitely interesting about the Umeh candidacy is that even when it looks as though he is running against himself, Umeh did not take anything for granted. He has been campaigning intensely ever since, reaching out to traditional rulers, community heads, opinion leaders, councillors, ward chairmen, the clergy, age grades, market women and just about anybody who is old enough to vote in Anambra Central.
He has been man enough to take ownership of his personal failings and past mistakes and ask the forgiveness of people he had offended. He continues to plead for forgiveness at every turn. In any high-minded society, the act of contrition and the plea for forgiveness is a clear demonstration of inner strength and nobility of character. Umeh seems to have come full circle in this regard!
Umeh's astute leadership of APGA as its national chairman throughout the party's historic moments is also a huge political capital that should count in his favour. Under his watch, APGA fought and won most of its greatest legal and political battles including the dethronement of former governor Chris Ngige, the vanquishing of Senator Andy Ubah, the total eclipse of Nigige's political career under APC, the historic completion of two terms by former governor Obi, the installation of the first female Speaker of the House of Assembly and the epochal peaceful transition from Obi to Obiano.
A man who has all these achievements to his name is an obvious senatorial choice of the people. And that is why Umeh's enemies are afraid!
Disclaimer:

"The views/contents expressed in this article are the sole responsibility of the author(s) and do not necessarily reflect those of The Nigerian Voice. The Nigerian Voice will not be responsible or liable for any inaccurate or incorrect statements contained in this article."