POWER SUPPLY ATTAINS NEW PEAK, AS NERC WARNS DISCOS AGAINST ARBITRARY BILLING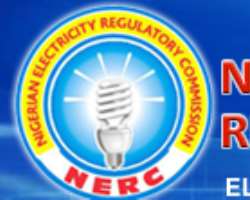 Following successful repair work on the damaged gas facility earlier in the week, electricity supply through the national grid is now ramping up as it attains 4,387 megawatts peak generation as at Friday, March 4, 2016 with a prospect for further improvement in power supply situation.
It would be recalled that the peak generation level that notched epoch 5,070 megawatts few weeks ago suddenly nosedived due to inadequate gas supply on the main gas pipeline supplying many of the power stations.
According to the statement released by the Head, Public Affairs Department Dr. Usman Abba Arabi said that it was on account of gas supply shortage due to inability to evacuate condensates and oil produced with the gas because the main oil export pipeline out of Forcados was vandalized two weeks ago.
However, with the successful repair work on the damaged facility, the system is now ramping up as it attains 4, 387 megawatts peak generation as at Friday, March 4, 2016.
The acting Chief Executive Officer, Nigerian Electricity Regulatory Commission (NERC), Dr. Anthony Akah,has subsequently appealed to members of the public to cooperate with electricity industry operators and security agencies to stem the recent incident of vandalism on electricity installation.
He also warned the electricity distribution companies that the momentary downturn in supply should not be used to exploit unmetered electricity customers on estimated billing saying, "Customer bills for unmetered customers should be as accurate as possible and reflect their actual consumption. It shall in no circumstance be arbitrarily inflated."
According to him, "The reduction in power supply when it lasted affects both metered and unmetered customers. For metered customers the drop in their consumption will be captured by their meter. For unmetered customers it is imperative that estimated bills during this period are reflective of their actual consumption."
He further directed electricity distribution companies that unmetered and estimated customers have the right and option to pay current estimated electricity billing based on their last undisputed bill where there are concerns with the current estimated electricity bills.
He said, electricity distribution companies should ensure diligence and professionalism in the estimation of unmetered customers based on the provisions of the Billing Estimation Methodology Regulations, 2012 even as he hinted that the Commission has deployed monitoring teams to report any act of negligence and extortion.