NARTO re-elects executive Members in Kano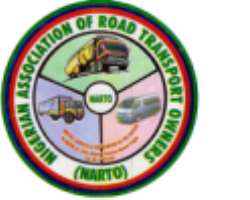 The Nigerian Association of Road Transport Owners (NARTO, Kano state branch has re-elected members of its executive council to run the affairs of the association for the next four years.
It was gathered that members of the association took the decision to re-elect the officials when no any other member indicated interest to contest for the available positions up to the time of the elections.
Some of the re-elected officials include Sani idi Danfulani, Chairman, Jamilu Suleiman, Treasurer, Salisu Ibrahim Balarabe, Financial secretary; Ali Hamza Wudil, Auditor and Ado Usman, Public Relations
Officer (PRO), Speaking to newsmen this evening after their inauguration at TAHIR GUEST PALACE Danfulani said scarcity of foreign currencies was posing threat to the ability of NARTO members to import spare parts for their vehicles manufactured abroad.
He added however, that Nigerians should support President Muhammdu Buhari in his efforts to rid the nation of corruption and insecurity, saying before his emergence as president, transporters had endured serious suffering.
We struggled to ensure Buhari's success at the 2015 elections because our members have suffered especially in the height of the insurgency in the North-east. Our vehicles have been burnt or seized together with goods worth of huge amounts of money. But we are happy the situation is subsiding so we have a duty to support Buhari, Danfulani said.
He also appealed to the federal government to repair damaged federal roads across the county, noting that good roads were critical to security and safety of citizens.
On his part, the Sector Commander of the Federal Road Safety Corps FRSC Kano Command, Aminu Umar Jabaka called on the NARTO members to install speed limiting devices on their vehicles, saying enforcement for installing the devices would begin on April 1, 2016.