Drop in power generation: FG blames pipeline vandals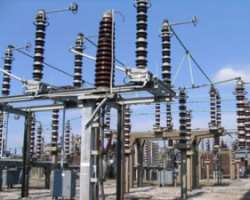 The Federal Government, yesterday blamed incidences of vandalism on gas pipelines for a major drop in power supply through the national grid from over 5,000 megawatts to less than 2,800 megawatts.
Acting Chief Executive Officer of the Nigerian Electricity Regulatory Commission, NERC, Dr. Anthony Akah, made the remarks during the signing of Memorandum of Understanding, MOU, with the Consumer Protection Council, CPC,
Akah solicited support of members of the public and the council to collaborate with the service providers and security agencies to ensure security of electrical installations.
He, however, said that the Commission will soon compel electricity distribution companies to publish their meter deployment schedules so as to ensure adherence to the meter roll out plan contained in the performance agreement signed with government by the utility firms.
According to him, 'such publication will make unmetered customers to be aware of the estimated period they have to wait before they can be metered.'
While declining comment on implementation of the tariff regime, in response to questions from newsmen, Akah said the commission 'has issued a non-tolerance statement on wrongful estimated bills, compelling customers to buy, install and repair transformers, poles, unsafe electrical connections and other unsafe practices by the electricity distribution companies.'
He reiterated the commission's commitment to monitor the strict compliance of NERC's regulations by operators in the sector.
He said the collaboration between NERC and CPC was part of 'concerted efforts aimed at reducing the incidence of estimated billing and eliminate them completely.'
He lamented increasing spate of vandalism of electrical installation, electricity theft and other unwholesome acts by electricity consumers.
Commenting on past collaboration between the two organisations, Akah said that such partnership needed to be strengthened as NERC perfected plan to put electricity distribution companies under commitment to fulfil their service level agreements.
Speaking earlier, the Director General of CPC, Mrs. Modupe Atoki, commended the long standing relationship between the two agencies even as she encouraged others agencies to emulate collaboration between CPC and NERC.
'It could be debilitating whenever any agency of government refuses to collaborate with the CPC on consumer issue. It is the consumers that suffer at the end of the day,' she said.
She expressed the Council's commendation on renewed effort of NERC to protect electricity consumers from abuse of their rights.
Meanwhile, The Nigerian electricity Regulation Commission, NERC and the Distributor Companies, DISCOs have commenced implementation of the new electricity tariff in contravention of subsisting court order restricting them from doing so.
Notwithstanding public outcry that trailed the new tariff regime, electricity consumers have already started paying the 40 percent increase for consumption of the product. A pre-paid electricity consumer.
Mr. Joel Ajayi, who confirmed the development, said he noticed the increase from the reduction of the units of the last card he purchased.
The NERC had in December, announced the take-off date of the new electricity tariff, MYTO 2015, for February 1, 2016, which would see consumers pay 40 percent above what they currently paid. Vanguard