NAIJA RAP LORD, DA GRIN DIES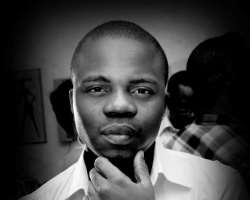 Chief Executive Omoita, Olaitan Oladapo popularly called Da Grin has given up the ghost. The triple Hip-Hop awards nominee was involved in an auto crash along Mushin-Ojuelegba Road last Friday, rushed to the Lagos University Teaching Hospital, Idi-Araba where he was admitted for days but a few days after his admission, the cold hand of death snatched the rap lord from the entertainment scene in Nigeria and global audience.
He released two album under Miosofuyin Records, Still on the Matter and C.E.O. it was shortly after his last release that a young entertainment impresario in the UK, Eddie who operates Edlyne Studio off Allen Avenue, Ikeja, gave him a car as part of the management deal but the car eventually claimed the life of the future star whose lifestyle is liking to that of the international rap king, Tu Pac-short, fast but purposeful.
An unconfirmed report has it that the Yoruba lyricist who had become a toast of every music lover home and abroad sustained serious injurious in his head and chest which the surgeons tried to operate upon before he gave his last breathe. He was also said to have had serious internal bleeding that would even take international surgeons to revive.
Da Grin was nominated in this year's Hip Hop Awards in three categories, Album of the year, Artist of the Year, and Best Rap Album, the question now is, what happens to these awards if the deceased emerged as the winner? It becomes Post-humour Award…? What an irony of life! His yet to be released work is titled Blood Money
-Alonge Michael/nollywoodgists.com