MTN Supports Nigeria ICT Youth Summit 2016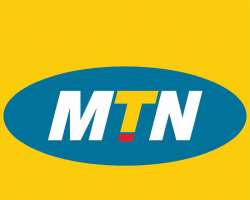 Leading ICT solutions provider, MTN Nigeria, has thrown its weight behind the 7th edition of the prestigious Nigeria ICT Youth Summit, organized by Technology Africa. Scheduled for Thursday, March 3, 2016 at the Indoor Sports Hall, National Stadium, Surulere in Lagos, the summit has the theme: The Internet of Things; Broadband, Opportunities for Youth and National Development.
Speaking to newsmen over the weekend, Mr. Don Pedro Aganbi, Managing Consultant, Technology Africa, praised MTN for its tireless commitment to promoting technology awareness among Nigerian youths, empowering them to thrive in the digital society. He thanked MTN for demonstrating its credentials as a strategic driver of socio-economic growth and indeed a keen participant in the development of Nigeria's economy.
According to Aganbi, "The rapid advancement and ubiquitous penetration of mobile network and web based information creation and sharing is enabling sensing, predicting and controlling a world where ICTs is pervasive. Understanding the markets, the trends and how the youths can tap into it will no doubt help Nigerians take full advantage of the market share and revenue opportunities.
He noted that it is imperative therefore to continue to encourage the development of robust, reliable and affordable ICT infrastructure particularly of the sort that enable both the players and users optimize the benefits of the digital society.
The summit, he remarked, will focus largely on issues that motivate and encourage millions of young people to take refuge in ICT profession as the bedrock of National Development.
The Nigeria ICT Youth Summit is a unique, annual gathering place to share information, explore solutions, and fashion new possibilities for the continued growth of the Nigerian ICT Industry. It promises to be an engaging and entertaining session with the youths and providing a unique opportunity for knowledge sharing, interaction and networking.
Special attraction at the summit is The Nigeria ICT Youth Ideas Contest devoted to bringing out inspiring ideas from college/tertiary students; Ideas that can help to lay the Building Blocks for a Digital Future for Nigeria. The Contest encourages students regardless of their disciplines to share ideas with their peers; inspiring ideas and thoughts on the use of ICT for development.
Technology Africa organiser of the NIGERIA ICT YOUTH SUMMIT & EXPO is a Media Company with a mission to bridge the digital divide through educative programmes and provide access to information about the emerging trends in ICT in a clear, concise and consistent way; while entertaining and educating the society through community developments, seminars, capacity building workshops, youth empowerment and broadcasting in collaboration with NGOs, government and private sector in the quest for nation building via ICTs. It is also a platform to change lives, attitudes, character molding and create possibilities.