Wike/PDP's Victory Celebration Shameful —Rivers APC Says It's A Celebration Of The Death Of Rivers People Killed By PDP
Describes The Visit Of Sherriff And Fayose As Disaster For Rivers State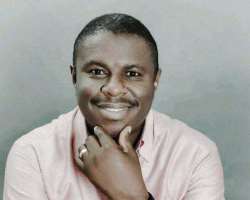 The Rivers State Chapter of the All Progressives Congress (APC) has expressed sadness over Saturday's Victory Celebration by the ruling Peoples Democratic Party (PDP) in the State, describing it as shameful and insensitive. "The so called Victory Celebration held two days ago, February 27, 2016, at the Yakubu Gowon Stadium, Elekahia, Port Harcourt, was nothing but the celebration of PDP's bloody victory obtained through massive rigging and the shedding of the blood of over 100 APC members murdered by PDP agents to usher in the administration of Governor Nyesom Wike.
The celebration is shameful, callous and insensitive to the injured feelings of families still grieving for their loved ones needlessly killed by PDP agents during the campaigns and the April 11, 2015 gubernatorial elections," Rivers APC said in a statement issued on Monday in Port Harcourt by the Chairman, Dr. Davies Ibiamu Ikanya.
He expressed fear over the safety of APC members in the State in view of the subsisting war mood of PDP signaled with the formal welcoming of two notorious apostles of political banditry in Nigeria in the persons of Ali Modu Sheriff the National Chairman of PDP and the Governor of Ekiti State, Peter Ayodele Fayose into the politics of Rivers State by Wike. with this mischievous and deadly trio of Wike, Sherriff and Fayose well noted war propagandists, that insecurity will be heightened in Rivers State before the rerun elections of March, 19 need not be overemphasized; the party said: "Not satisfied with the amount of blood already shed by him and his party, Governor Nyesom Wike kick started this ominous and sinster attack against Rivers State and her people at the recent 50th birthday celebration of Senator Lee Maeba in Luuwa, Khana Local Government Area told PDP supporters that he will not be happy unless they stop Senator Magnus Abe's re-election bid by all means.
Similar charges at various fora by the Governor have resulted to the harassment, intimidation and killing of APC members on daily basis all over the State and the burning of APC candidates' campaign offices, including Senator Magnus Abe's Senatorial Liaison Office.
Today, militants are empowered by the PDP in Rivers State to accumulate arms illegally, and terrorise the rest of the State because Wike ascended the office of Governor of Rivers State through violence. We view these increasing attacks as an attempt to intimidate our supporters, instill fear into them and frighten them not to participate in the forthcoming re-run elections in the State."
Rivers APC asked in the statement: "For how long must we as a political party continue to suffer these humiliations and killing of our members while the security organs watch? How long must this continue before both the Federal Government and the international community act to secure our lives and restore sanity to our State?"
Continuing, the statement said: "As we plead with the Police, DSS and other security organs not to give up on our State, we wish to commend the good people of Rivers State for their resoluteness and steadfastness. We wish to encourage them not to relent but to remain united and focussed to secure our State by massively voting out all PDP candidates during the re-run elections so that collectively we can once more bring joy and development to our State. As Rivers PDP, the nest of killers, celebrates its phantom victory, we wish to state that God will one day bring judgement on those who have turned Rivers State to an unsecured State where kidnapping and assassination of APC members have become a daily occurrence."
Long Live APC!
Long Live Rivers State!!
Long Live Federal Republic of Nigeria
Long Live President Muhammadu Buhari
Chief Eze Chukwuemeka Eze,
SSA Media and Public Affairs to the State Chairman, APC Rivers State.
29 -02-16