Ministry Of Information To Partner EMCOAN On Project Nigeria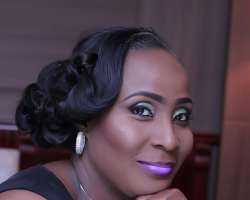 Madam Odutayo Debbie-EMCOAN President
As part of the effort to engage the players in the Industry, the Minister of Information, Alhaji Lai Mohammed recently met with different stakeholders in the Information Industry to further push The Nigeria Project.
Thus, he had a chit-chat with the Electronic Media Content Owners of Nigeria (EMCOAN) leadership to fashion a way forward on the need for collaboration with relevant players in the Media Space especially for the forth coming PROJECT NIGERIA.
EMCOAN is the umbrella body of Chief Executives Officers (CEO) of Content Owners in Nigeria, especially over 85% of content/programmes on TV and Radio in Nigeria of today.
The Minister in his opening remarks said " the Federal Government is poised to bring the desire change into the lives of our people, hence, the change mantra " it begins with me", all hands including that of your members must be on deck to ensure that we bring about re-orientation of the people. Not everybody that is rich is a role model, the average Nigeria youth have no respect for hard work again" he posited.
The Minister stressed the national re-orientation campaign to change the mentality of the people in the global community about the perception of Nigeria, while buttressing the importance of WAR AGAINST CORRUPTION and the need for all hands to be on deck against the insurgence of Boko Haram and the need for Nigerians to be more conscious.
He also highlighted the effort of the Federal Government in ensuring that Nigerians don't default in the set date of June, 2017 of DIGITIZATION MIGRATION FROM ANALOGUE IN THE BROADCASTING INDUSTRY IN NIGERIA.
In her response, the President of EMCOAN, Mrs. Debbie Odutayo expressed appreciation to the Minister for inviting the body as a stakeholder to be part of the team to proffer solution to the challenges affecting the Broadcast Industry. She said " as stakeholders in the Industry, we have the historical responsibility to fulfill in ensuring that we play our role in educating, entertaining and engaging the society positively via our different content/programmes", she averred. She however announced to the Minister that a two man committee being (Messrs Theophilus Akatugba -MD, Pointblank Media Concept and Alayande Stephen T. -CEO, Eagles House Global Resources) was put in place to come up with a position paper on behalf of EMCOAN to be submitted to the Minister, she called them out for the presentation which they did. This document was thereafter handed to the Minister.
The Committee stressed the importance of the partnership with the Ministry of Information and the readiness of EMCOAN to join in the re-orientation effort of the Government to stamp out corruption, encourage patriotism towards the nation, cultural and societal value driven initiatives and importantly, ensuring that the Content Owners (EMCOAN Members) begin conscious effort in telling the Nigeria story positively through all their platforms and genres of entertainment.
The meeting had in attendance Alhaji Bello Garba KANKAROFI (Registrar, APCON) amongst all other Ministry of Information officials and EMCOAN Members.
PR/Media Committee