NPC commences enumeration of area demarcation in Kano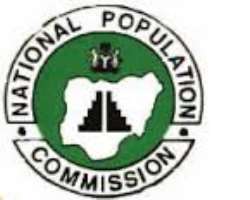 The National Population Commission NPC in Kano State commenced the second phase of the Enumeration Area Demarcation EAD in preparation for the 2017 population and housing census.
The NPC Federal Commissioner in the state, Alhaji Surajo Sani-Marshal, told newsmen in Kano that the exercise was being conducted in Tarauni Local Government Area of the state.
He said The EAD is the foundation on which the entire census architecture stands.
A faulty foundation cannot produce a solid building no matter the finishing and the decoration.
According to him, the exercise will form the basis for the planning and execution of the census.
He added that in the pre-census period, the total number of EAD and its distribution was required for census planning, especially the deployment of personnel, logistics and materials.
He explained that the EAD was also required for effective dissemination of the census data, particularly at the small area level.
He said the Commission had adopted a meticulous and gradual approach to the 2017 census to allow practical experimentation of the methodology and necessary adjustments and flexibility.
Sani-Marshal said that the second phase of the EAD would be conducted in 29 local government areas in 29 states of the federation not covered during the pilot test in December 2014 and the first phase in 2015.
The ongoing EAD goes beyond the conduct of the next census as it will provide the national framework for future censuses and surveys in the country, the commissioner said.