Lagos cancels February monthly sanitation for JAMB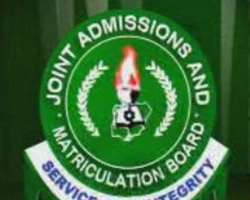 The Lagos State Government (LASG) on Friday lifted the restriction order on human and vehicular movements during this month's environmental sanitation slated for February 27.
The order was to allow students, invigilators and other stakeholders participate effectively in the Unified Tertiary Matriculation Examination (UTME) organised by the Joint Admission and Matriculation Board (JAMB).
The News Agency of Nigeria (NAN) reports that the examination was expected to hold across the country on Saturday, Feb. 27.
Mr. Tunde Awobiyi, the Information Officer, Lagos State Ministry of the Environment, made this known in a statement he signed and released to newsmen on Friday.
The statement said that the Commissioner for the Environment, Dr Babatunde Adejare, had directed residents of the state to still observe the day by cleaning their homes and environments.
Adejare said that it became imperative for the state government to waive the restriction so as not to jeopardise the future of the candidates whose counterparts in other parts of the federation would write the same examination.
'As a responsible and responsive government, we value the education of our children very dearly and, therefore, resolved to relax the order in the interest of the leaders of tomorrow,' he said.
He urged residents of the state to actively participate in this month's sanitation, despite the lifting of the restriction of movement order.
'We should concentrate on cleaning of drains in our frontages as we are gradually approaching the rainy season.
' The issue of sanitation has become very critical, especially with the geometrically rising population of the state, thus making the regular clean-up necessary for a healthier, cleaner and sustainable environment.
'As we gradually approach the rainy season, Lagosians should shun acts that can contribute to flooding by not dumping their wastes in unauthorised places like canals and drainage channels.
'Lagosians should not patronise cart pushers who end up dumping the wastes into canals and the lagoon, this is how we can all assist to make the state de-flooding programme a success,'' he said.
He urged all Lagosians to rise up and take sanitation of their environments very important adding that, 'This is one of the practical measures that can guarantee a flood-free Lagos.'
The commissioner said that the state government had embarked on continuous clearing, maintenance and dredging of canals across the state to pre-empt the incidences of flooding.
Adejare admonished Lagosians to bag their refuse properly to allow for easy collection and disposal to designated landfill sites by Lagos Waste Management Authority (LAWMA) and the Private Sector Participation (PSP) operators.
The commissioner also assured Lagosians that LAWMA would deploy men and equipment to ensure quick evacuation of waste generated during the exercise.