Beware of fraudsters, NNPC not recruiting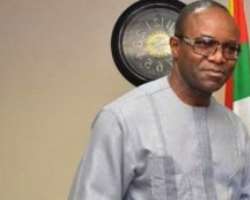 As a counter measure from fraudsters, the Nigerian National Petroleum Corporation (NNPC) has called on unsuspecting members of the public to be wary of fraudsters sending letters to unsuspecting individuals inviting them for "the second process of recruitment" billed to hold on 29th February, 2016, as it is currently not recruiting.
The warning was contained in a statement made available to journalists by the corporation explaining that the scam invitation letters which direct recipients to pay the sum of N21,500.00 into a certain account number with Zenith Bank purportedly for "onshore & offshore/training kits/materials" should be discountenanced as they were not sent by the corporation, warning that "anyone who entertains such invitations or deals with peddlers of such invitations does so at his or her own risk".
It therefore, urged anyone contacted for the purpose of the purported recruitment by the corporation to report such persons to relevant law enforcement agencies.