BoI records N50bn profit in 13 years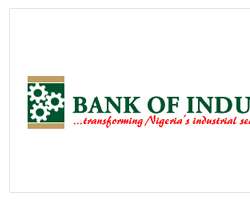 The Bank of Industry (BoI) has announced that it recorded an average profit of N50 billion in 13 years since its inception.
The Acting Director-General, Mr Waheed Olagunju, announced this in an interview with the News Agency of Nigeria (NAN) in Lagos.
Olagunju said the profit was made in spite of the prevailing economic challenges since its establishment in 2003.
He urged other institutions to look inwards to see how they could weather the storm and generate revenue for their organisations.
"In 2013, we had 2 billion; in 2014, we moved up to 6 billion; in 2015, completing profit for everything.
"If you add the exceptional income from the sale of average shares, which is 37 billion, that is about 50 billion.
'So if we can do this in BOI, it can be replicated in Nigeria, in other institutions.
'We are not infallible; we are human beings; we make mistakes, but we don't make one mistake, two, three times; we learn from each mistake and move forward.
'So we are saying that in this assignment, please help us; under our 5-year strategy plan, we want to expand our risk assets in SMEs. "(NAN)